A safe pair of hands."
Chambers UK, 2021
Health & Safety
Simon is the only junior on the Western Circuit ranked in Band 1 (Health & Safety) in Chambers UK. He has prosecuted and defended such cases for many years. The majority of his regulatory cases involve catastrophic events (many of which attract considerable publicity), and are cases upon which the outcomes of civil actions also depend. These include deaths in schools, care homes, hospitals, construction sites, ports, outdoor and indoor activity centres, power stations, and those involving heavy plant, agricultural machinery, farming, and explosive substances.
He also deals with breaches of planning law and environmental offences including, recently, the successful defence of allegations arising from a significant pollution of waters by toxic chemicals.
Simon has recently successfully defended in two trials where the defence to strict liability offences was that the incident arose as a consequence of an "extraordinary event", applying Empress Car Company principles. These were the significant breaches of contract by another party who felled a tree which was the subject of a TPO, and the likely fraudulent involvement of others who caused immense damage from a deliberate release of caustic chemicals belonging to the defendant.
He represents local authorities, the HSE, companies, company directors/managers, and individuals. He is currently dealing with several cases involving fatalities and catastrophic injuries.
Simon is frequently instructed to advise at the very early stages of a case. As personal defendants can now face imprisonment for these offences, early intervention has become even more important, most particularly when efforts are being made to avoid prosecution, or to minimise the impact if a prosecution results.
Interesting and recent cases (regulatory matters) include:
Legionella/Disease:
HSE v Bath RUH. Prosecution of a hospital arising out of an investigation of a death arising from legionella.
R v AC (DH) Ltd. Defence of a care home arising from a death from legionella.
HSE v B (section 3 HSWA). Representation of a primary care trust arising out of the death in hospital of a patient from Legionnaire's disease.
School/Children:
HSE v Bridgend County BC. Prosecution of a local authority arising from the death of a child at school.
HSE v RM (section 3 HSWA).  Defence of the owner of a nursery arising from the death of a child in a cot who became entangled in a cord from a drawstring bag.
HSE v GIL. Defence of a company for breach of section 3 HSWA arising out of the death of a child trapped in an electric gate to a car park.
Pembrokeshire CC v MHLP. Prosecution of a wildlife park as a consequence of injury to a child by a falling tree.
Falls from height:
HSE v RS. Defence of a steel fabricator arising from a fall at height resulting in catastrophic injuries.
HSE v S & ADE. Prosecution of two companies arising out of the death of a worker when overhead cables were struck by a mobile work platform.
HSE v RTAL. Defence of a scaffolding company, whilst undertaking work at a massive steelworks, arising from a fall from a height of 40 metres, resulting in catastrophic injuries.
Explosions:
R v FM Ltd and others (sections 2/3/37 HSWA) (and Regulation breaches). Prosecution of a company and its directors arising out of a fireworks factory explosion near Bristol. Damage ran into in excess of £1m.
HSE v F Ltd (sections 2/3 HSWA) (and Regulation breaches). Defence of a company arising out of explosions at a fireworks factory at Uffculme, Devon. Extensive damage caused.
R v JB Ltd. Defence. Serious facial injury caused to a spectator from fireworks at a display at the Wolves Premiership Football ground prior to a match. The whole incident was recorded on live TV.
HSE v C. Prosecution of a company arising from an explosion resulting in two deaths and other serious injuries.
Asbestos:
HSE v NS. Defence of a local authority in breach of the Asbestos Regulations during renovation work at a school.
HSE v S & U (director). Prosecution of a company and its director for very significant breaches of the Asbestos Regulations.  (Read press release here.)
HSE v E. Defence of an architect in breach of the Asbestos Regulations during renovation works at a very prestigious school in Dorset.
Electricity/Solar:
HSE v KHS (section 4 HSWA). Defence of a charity running an agricultural show following the death of an exhibitor from 60,000-volt overhead electricity cables. The charity risked closure (after circa 150 years) if the penalty was too punitive.
HSE v E (section 3 HSWA). Representation of a building project manager arising out of a catastrophic injury following an accident at a boatyard. Issues of abuse of process arising from the decision of the HSE to drop charges against others and to use them as witnesses against the defendant.
HSE v AS. Defence of a farmer charged under section 3 HSWA arising out of a fatal accident when a delivery lorry struck overhead electricity cables. (Read more here.)
Construction/Engineering Sites:
HSE v B Ltd. Successful defence of an alleged breach of PUWER on the basis of a fraudulent conspiracy by employees working on a building site.
HSE v E (section 2 HSWA). Prosecution of a company arising from a death at a power station in North Wales.
HSE v CB, SA and JS. Prosecution of a company, its director and manager following an incident on a construction site arising from the death of a bricklayer.
HSE v TP. Defence of an engineering company arising out of the death of an employee during his work as a steelworker.
Farming:
R v W (section 3 HSWA). Representation of a farmer arising out of the death of a motorist on a muddy road.
HSE v JP. Representation of a farmer arising out of a fall from a roof causing serious injury.
HSE v BG. Prosecution arising out of a death as a consequence of an attack by a cow in a field which had a public right of way.
Other:
R v M (section 3 HSWA). Prosecution of a beauty therapist for causing very serious burns to a client by the application of a chemical peel to the abdomen during a treatment. Complicated expert evidence as to causation and methodology.
R v H section 7 HSWA). Successful defence of the manager of a tile warehouse after an employee lost his leg in a forklift truck accident.
Pre-Charge Advice
Simon is regularly called upon to advise in cases that are still under investigation. Such cases have included three deaths and a number of illnesses from Legionnaire's Disease, and a child's death at an infants' school (Chair of Governors arrested for manslaughter).
He advises both the prosecution and defence (particularly in regulatory cases) on matters prior to interview/charge, most particularly on the procedures and tactics to be adopted at interviews with the police and with regulatory bodies. He has advised companies, individuals, the police, CPS, HSE and DWP prior to charge in cases of murder, manslaughter, rape, fraud, health and safety, environmental matters, and serious road traffic incidents.
Interesting cases for pre-charge advice include:
Re A. Advice to a chair of governors arrested for manslaughter after the death of a child who had escaped from the nursery grounds and drowned in a nearby pond.
Re B. Advice following multiple deaths and serious illnesses arising from an outbreak of Legionnaire's disease.
Re C. Advice to the owners of a care home regarding the threat of a prosecution for manslaughter arising out of the death of a client who suffered from an eating disorder.
Re K. Advice to a company concerning alleged Fire Regulation breaches pre-interview.
Professional memberships:
Health & Safety Lawyers Association
Criminal Bar Association
Western Circuit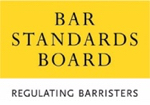 Simon Morgan is regulated by the Bar Standards Board (BSB) and holds a current practising certificate. If you are not satisfied with the service provided, please read
here
.