A brilliant jury advocate."
Chambers UK, 2021
Crime
Simon prosecutes and defends in the most serious criminal cases e.g. the prosecution of Vanessa George (the Plymouth nursery school employee), the conspiracy to murder Joss Stone and the defence of Peter Morgan, a multi-millionaire charged with murdering his 'escort' girlfriend. He is currently dealing with several cases involving road traffic deaths. He has defended and prosecuted many cases relating to:
Multi-million pound duty evasion (£3m). Legal aid fraud (£7m)
Copyright conspiracies relating to the production of counterfeit Items
Fraudulent trading.
Trading standards and consumer protection.
Breaches of EU regulations involving hygiene
Breaches of EU regulations involving cattle movements
False compensation and other claims in farm subsidy matters
Interesting cases include:
R v VG and others. Prosecution for rape and serious sexual assaults of 5 defendants, including 4 women. Serious sexual offences by a paedophile ring set up through Internet social websites. Offences included against children at a nursery school.
R v L. Prosecution of a teacher for systematically abusing children under 8 over a period of years. Included attempted rape and serious sexual assault.
R v L. Prosecution of a fireman indicted for manslaughter after inappropriate use of emergency lighting and horns. Stampeding cattle caused the death of the farmer.
R v H. Prosecution of a Car passenger indicted for manslaughter when he interfered with the driving of a car thereby causing the death of another passenger
R v S. Prosecution of a woman indicted for attempting to pervert the course of public justice by making approximately 40 false rape and stalking allegations.
R v R. Prosecution of a man indicted for rape of his daughter
R v SA. Defence of man charged with murder arising following false imprisonment and torture of the victim over several months
R v SC. Defence of a woman indicted for murder arising out of a contract killing
R v I. Matricide. Defence of a man indicted for the murder of his mother. Diminished responsibility.
R v P. Defence of a man indicted for attempted murder, rape, aggravated arson (x2) and aggravated burglary. He broke into her house at night to commit burglary. He raped her, tied her to her bed to which he set fire, attacked her again with a knife and then set fire to the house.
R v W. Defence of a farmer charged with manslaughter after colliding with a group of motorcyclists trespassing on his land.
R v L & B. Prosecution of 2 men for conspiracy to murder Joss Stone.
.
Professional memberships:
Health & Safety Lawyers Association
Criminal Bar Association
Western Circuit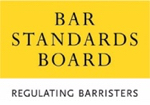 Simon Morgan is regulated by the Bar Standards Board (BSB) and holds a current practising certificate. If you are not satisfied with the service provided, please read
here
.