Vanessa has a broad medical law practice, derived from past experience as a senior physiotherapist. 'She is responsive, good with clients, grasps the key issues and is good with detail, without getting lost in it.' 'Her advocacy is impressive and her professionalism at joint settlement meetings has resulted in settlements being achieved in very difficult situations.' "
Chambers UK, 2020
Clinical Negligence
Vanessa worked as a Senior Physiotherapist in the NHS before studying law and being called to the Bar in 2000.  She leads a successful and expanding Clinical Negligence team. She brings a strong medical knowledge to her extensive clinical negligence practice and to personal injury cases in which complex medical issues arise and is a trained mediator.
Her kind and very thoughtful approach to claims makes an often frustrating process more bearable for the client. Peers praise her for her pragmatic approach, and being able to filter out the wheat from the chaff and boil it down so she can give practical advice in understandable terms. Clients have said that her medical background is really helpful in cases with technical medical issues.
Recent cases include: 
Payne v South Devon Healthcare NHS Trust – 6-day trial involving alleged delay in abdominal surgery.
Lunn v Royal Devon & Exeter NHS Foundation Trust – 4-day trial involving stillbirth.
IIayesa v North Bristol NHS Trust – 3-day trial involving alleged negligent surgical treatment.
Titchener v Heart of England NHS Foundation Trust – 4-day trial involving alleged obstetric negligence.
Young v Fraser – 400,000 settlement following drug-induced renal failure.
Worth-Catherall v Warwick House Medical Centre – 250,000 settlement following drug-induced peripheral neuropathy.
Appointments:
Professional memberships:
Personal Injury Bar Association
AvMA
Bristol Medico-Legal Society
Association of Personal Injury Lawyers
Qualifications & awards:
LLB and Bar Vocational Course at the University of the West of England
Harmsworth Scholar Middle Temple
LL.M Medical Law, Cardiff University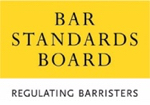 Vanessa McKinlay is regulated by the Bar Standards Board (BSB) and holds a current practising certificate. If you are not satisfied with the service provided, please read
here
.