What do our pupils say?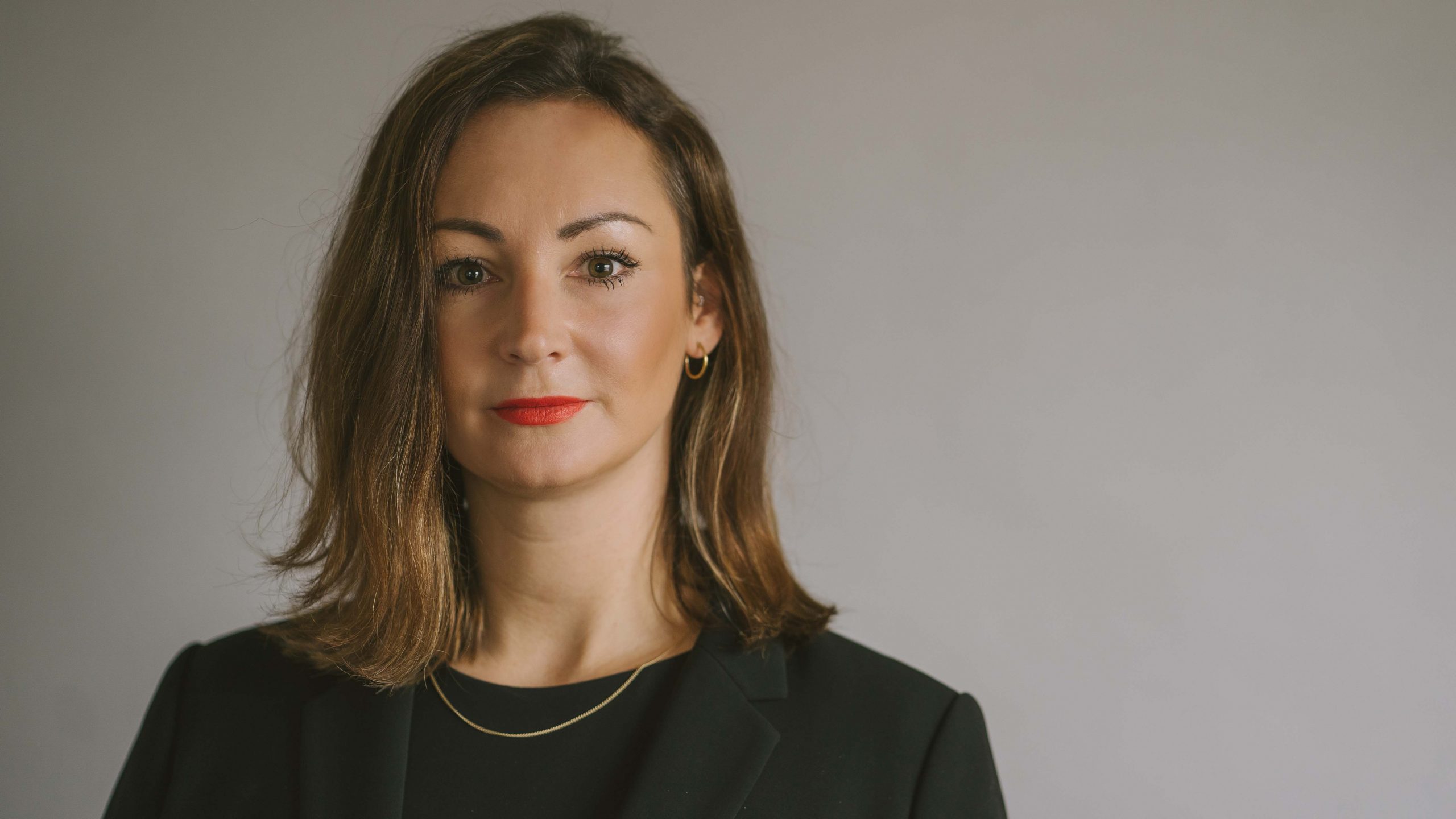 Vivien Croly, Pupil (Family)
How and why did you choose your Chambers?

It is important to do your research and understand what it is you are looking for. I chose St John's because it has a specialist pupillage. I wanted this structure as it enables me to focus on what I enjoy in greater depth and consolidate my learning more thoroughly. At interview – and beyond – members of Chambers clearly valued getting to know me, demonstrating the collegiate and supportive nature that is inherent at St John's and something that is important to me.

What did the selection process involve?

My selection process involved three rounds. The first round was a written application, the second and third rounds were interviews conducted by three members of Chambers. I was interviewed during the pandemic, and so my interviews were online rather than in person. My panel recognised that this setup might be unfamiliar to me and were reassuring and understanding. The second-round interview involved competency-based questions and a case analysis. The third round was a civil advocacy exercise which was sent in advance. Chambers provided written feedback after the first-round interview which was instructive. They were also exceptionally prompt with my pupillage offer, reducing the anxious wait and demonstrating a real understanding of how stressful the application process is and going out of their way to minimise it.

How would you describe your experience of Pupillage?

Starting pupillage is daunting, but the reality of my experience at St John's has been much less so thanks to members of Chambers being so friendly and welcoming.  Everyone I have met – either in Chambers or at their social events – has offered help should I need it and encouraged me to ask questions. I have felt supported, and that Chambers wants me to succeed. My first three months have consisted of observing my supervisor in conferences and hearings – both in person and remote. I have also had the opportunity to observe other junior and senior members of Chambers to gain experience of the variety of work offered. I have completed some written work, on which I have received constructive feedback.

What advice can you give to aspiring barristers?

Keep a good record of what you have done, when and who with. It is easy to think you will remember, but often, you don't. Having these details to hand makes writing applications much easier. When writing your applications, look which skills Chambers are asking for and then decide how you can demonstrate them – not all examples need to be law related. Often the things that are not stand out. During the interview process, make sure you know your application inside out. It sounds obvious but you will be asked about what you have written.

Any other information you would like to get across to potential candidates?

I have taken a more unorthodox route to the Bar compared to others – I did not study Law at undergraduate level and I have had a previous career. St John's placed value on my experience and recognised transferable skills. If you are coming to the application process from a similar position, be confident about what you have achieved and know that St John's will consider your application in an open-minded and forward-thinking way.
Lydia Campbell, Pupil (Personal Injury and Clinical Negligence)
How and why did you choose your Chambers?
I was fortunate in knowing that I wanted to pursue personal injury and clinical negligence as a practice area in advance of making any pupillage applications. That essentially meant that I could narrow down my applications to chambers that offered pupillage in these areas. For each chambers, I researched the types of claims that practitioners were involved in so that I could see what sort of instructions chambers received (whether claimant or defendant, types of claims i.e. employers liability and any 'niche' areas). Essentially, chambers will be a platform on which you can base and build your practice, so it is crucial that your interests marry together with what chambers can offer.
I previously worked as a paralegal in clinical negligence and knew that it was an area that I'd like to explore further during pupillage. A lot of chambers don't offer 'specialisms' in pupillage involving clinical negligence, so this was really appealing to me and was one of the very many reasons that I applied to St Johns. Further, the fact that chambers has so many remarkable practitioners (mentioned by the Legal 500 for example) who are based at one location meant that I knew there'd be a broad range of case types to see and therefore that I'd receive extensive, high quality training during my pupillage.
It was also important to me that pupillage was an opportunity for me to demonstrate my abilities and not compete with others for the same 'spot'. St John's is a chambers that offers pupillage with a view to offer tenancy. For me, it means that I can feel supported, not just by tenants, but amongst my co-pupils. It means you can have a work-life balance, which is crucial.
One of the most important reasons that I chose St John's actually materialised after I made my application! From entering the building and being greeted at reception at the interview, the staff and practitioners were incredibly friendly and professional. The interview panel was a diverse group of people and genuinely seemed interested in what I had to say (notwithstanding that it was a Saturday morning!). Whilst I felt nervous, I felt comfortable within a minute or so of starting the interview, and everything felt like a natural discussion rather than a 'test'. St John's was my number one choice and I'm delighted that I am undertaking pupillage here.
What did the selection process involve?
At St John's the selection process is a combination of elements. Initially, there's a paper-based application. The application quite literally provides you with the opportunity to mention anything that you feel is important to your application. It's an opportunity for you to 'stand out' on paper and an opportunity for you to demonstrate your written persuasion skills. If you are selected for a first round interview, you will receive a case in advance to consider and discuss at interview, as well as having some standard interview questions. The second interview consists of a further advocacy exercise that will require you to research into a specific area of law and gain a general understanding of an area you might not be too familiar with, to be able to discuss at interview. There are also some generic interview questions as well as a few questions about you so that the panel can get to know you better.
What advice can you give to aspiring barristers?
Perseverance is key. It is something you will hear time and time again, but a lot of growth can come from receiving rejections from your applications. Pupillage is a massive learning curve and everyone will make mistakes along the way. It is entirely natural not to be perfect, because that's quite literally the point of undertaking pupillage – to learn and improve. Rejections (in my view) can make you cope much better in the future – it's all about how you interpret the rejection. Establish reasons why you didn't get to the next stage, or receive an offer, and try to build on it, but equally, know that sometimes things just aren't meant to be. Don't be overly critical and really try and appreciate that for some people, it will take a few years of applications – but it's a process, and it is entirely worth the years of hard work (and quite often, torment) in interviews.
Getting pupillage is 90% skill and 10% luck. Don't take rejection too hard. It's entirely natural and when you find 'the' set, you'll appreciate the rejections more than ever.
The more opportunities you take, and the more you make of them, the more you can develop your skillset and the better the chance you give yourself in your applications. That being said, don't expect opportunities to fall on your lap. Spend time looking for ways to improve yourself and your applications each year (as soon as the pupillage cycle ends) whether it is writing a blog on an area that suits you to help develop your written persuasion or analysis, or finding a job or voluntary opportunity (if you are able to) that could help develop your people skills and confidence in discussions.
It's crucial that you spend time refining your applications – remember that your applications are exercises themselves. The written application is a doorway to getting an interview, where you have an opportunity to get your points across (arguably) more easily, so spend time on it and ask family/friends to read over it. If you aren't getting any interviews, there are opportunities posted across twitter for example, where barristers and pupils are happy to review applications and offer advice. Whilst all chambers differ, it might offer you the opportunity to see your application from another perspective. It's often an invaluable opportunity, because more often than not you won't get feedback from your applications if you don't reach the interview stage.
Use interviews to learn about chambers. It is not solely an opportunity for you to make a case for yourself, but an opportunity to see what they are really like. Quite often you get a sense of the ethos of chambers from your interview. You can gain a view as to whether you think you would fit in there and they will often ask you whether you have any questions for them – it's an invaluable opportunity to actually get answers you can't find elsewhere.
Do not compare yourself to others. I was once told that if you look at the pupil profiles on a chambers website, you can generally see whether you would be a 'good fit' in chambers. This is probably the most flawed advice I have received. Whilst some chambers exclusively offer pupillage to the highest academic achievers, a large majority want more than that. Even if you can't see it, you might offer something that chambers really value.
Any other information you would like to get across to potential candidates?
The best advice I ever received was from Bernard Richmond QC. He said, that all you need in your interview is to connect with one member of the panel and they could be the person to 'fight your corner'. Don't try and please everyone, because you won't. Be genuine and realise that you're not just being assessed on what you know, but how you come across as a person. This will be noticed by interview panels and could be a distinguishing feature between you and other candidates.