"I have loved every minute of it …I cannot emphasise enough how friendly everyone is and how willing people are to help and advise. Thank you to everyone at St John's Chambers."
Sign up to mailings

To keep up to date with our latest news and events, please sign up for mailings.

You are always free to unsubscribe at any time.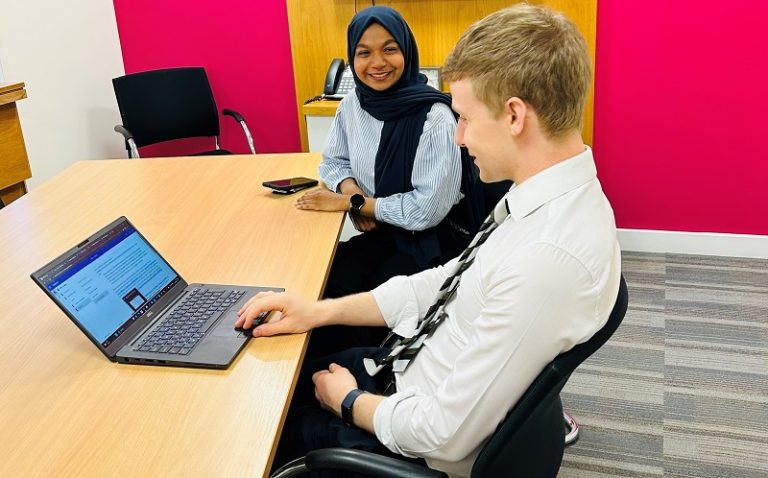 We currently offer one mini-pupillage per month, and at least 50 per cent go to applicants from non-traditional, underrepresented state school and BAME backgrounds, with the intention of improving access to the bar. Typically, a mini-pupil's time will include accompanying members to court, attending conferences involving clients and/or solicitors, and reading and discussing paperwork. Mini-pupils will also have opportunity to ask questions about the profession and about pupillage. For details of when and how to apply, please see the links to the guidance notes and application form at the side of the page.
BarNone
In support of the Western Circuit's 'BarNone' initiative, St John's Chambers will be offering at least 50% of mini-pupillages to BAME and state-school applicants with the hope of encouraging more applications from these under-represented groups and ultimately improving both the diversity and strength of the Bar.
Important dates
Important information
We accept applications throughout the year. Applications are assessed in March, June, September and December.
Successful candidates will be contacted in order to discuss availability and make arrangements for the placement.
Thinking about a career at St John's?
Our previous webinars can be viewed below via our YouTube channel:
18th January 2021 with panel members Rob Mills, Bethany Scarsbrook, Natasha Dzameh and Annette Bushell: here
13th July 2021 with panel members Jathryn Skellorn QC, Joss Knight, Ryan Morgan, Rhodri Jones and Diana Panizzon-Pineda
Keep an eye out via twitter for all live updates @stjohnschambers
Testimonials
"Easily the most organised mini-pupillage I have undertaken. I was able to spend time with a number of barristers at all levels from pupils to Deputy Head of Chambers."
"Unlike many minis I was asked to do actual work looking at papers and discussing opinions, which I really enjoyed."
"The environment at St John's is unique – it's special actually – very comfortable and welcoming whilst maintaining a high standard/professional feel … I have never met barristers so approachable and down to earth."
"Everybody took the time to explain cases to me, answer my questions and discuss their own paths to the bar."
"It was the best mini-pupillage I've done …the week at St John's showed me just how different chambers can be – the whole set-up of St John's was much more modern than I'd come across before."
"I have loved every minute of it …I cannot emphasise enough how friendly everyone is and how willing people are to help and advise. Thank you to everyone at St John's Chambers."
"A brilliant insight – everything I had hoped for and more."
"The mini-pupillage was tailored to suit my needs, which was appreciated and almost unique to St John's."
Get in touch or request a callback
"*" indicates required fields