St John's Chambers is committed to celebrating and advancing Equality, Diversity and Wellbeing at the Bar

Get in touch

If you have any comments or suggestions on how we could improve our services, please contact Isabelle Mills, our Data Diversity Officer.

Bar Standards Board

Client Quotes

"I was impressed by how objective and fair the process felt before, during and after my 1st round interview. The questions asked, set a level playing field for everyone….further helped by Chambers publishing its selection criteria and pupillage policy in the interests of transparency."

Sign up to mailings

To keep up to date with our latest news and events, please sign up for mailings.

You are always free to unsubscribe at any time.
The principles of fairness and equal opportunity are at the heart of St John's Chambers, and we know the benefits of diversity. We are committed to ensuring that we are a set which is welcoming to all no matter what their background.
At John's Chambers we are committed to respecting and understanding the needs of our diverse and international client base and are committed to equality and diversity in all aspects of our work and practice.
Inclusivity and fairness are of paramount importance to us. We truly believe that the Bar should be populated by those with the requisite skills, regardless of their background or the challenges which life may have placed in their path.
We provide a working culture in which all our barristers and staff are treated with dignity and respect. We benefit from an environment where our colleagues feel comfortable to be themselves and do their best work. As a result we have twice been nominated in the Legal Cheek Awards 2022 and 2023 for 'Best Chambers for Colleague Supportiveness'.
St John's Chambers understands diversity at the Bar is an issue which requires the work and attention of far more than just one Chambers, however we are determined to do everything in our power to lead from the front on this very important matter. It is an issue which should be close to the heart of everyone interested in justice and fairness.
It is our unequivocable commitment not to discriminate against anyone, either directly or indirectly, on grounds of disability, sex, race, colour, ethnic or national origin, sexual orientation, gender reassignment status, marital or civil partnership status, pregnancy, maternity or paternity, religion or belief, age, part-time, fixed-term or contractual status, being a trade union representative or member or on any other irrelevant or irrational basis.
We know that equality of opportunity requires commitment at every stage of a barristers career and so we welcome applications from groups who are traditionally under-represented at the bar. We know that to succeed as a chambers we must nurture our barristers and ensure their success at every stage of their careers, from starting out, to coming back to work after illness or parental leave to making applications for silk and judicial appointment.
Our chambers are fully accessible to those with disabilities, and we will be glad to consider any requests for reasonable adjustments to assist disabled applicants or clients.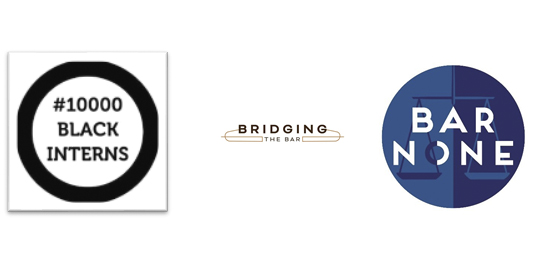 As part of our continued commitment to promoting diversity we have instigated the following:
Mini-Pupillage: As part of the Western Circuit's 'BarNone' initiative we have pledged to offer 50% of mini-pupillages to applicants from underrepresented backgrounds.
Mentoring: We are also signatories to the 'BarNone' mentoring scheme, providing guidance and support to aspiring barristers from underrepresented backgrounds.
Internships: We were proud to be part of the Bar's inaugural programme with 10,000 Black Interns which started in Summer 2022, along with organisations such as Matrix Chambers, Keating, Littleton, and Bridging the Bar. Through this scheme we will be offering paid work experience in Chambers.
Secondary School outreach: We are part of the Bar Council's outreach program, as well as offering work experience placements to Year 10 students in the Bristol / South Gloucestershire / BANES catchment area.
Pupillage applications: Before written applications for pupillage are assessed we redact data indicative of sex, gender, and ethnic background in order to limit the scope for unconscious bias. We are also proud to be one of the few chambers to redact the identity of the university and school our applicants attended. All applicants are marked according to measurable and transparent criteria based on key competencies. For more information take a look at our pupillage policy here.
Webinars: We have put in place a program of webinars promoting equal opportunities for underrepresented groups.
New Pupils: We have a 'buddy' system for our pupils so that they have someone other than their supervisor to speak to about welfare issues.
Barrister and staff recruitment: All of those involved in the recruitment at St John's Chambers are offered regular Fair Recruitment and Selection training.
Work allocation: We have a clear and robust policy in place to ensure fair allocation of work and opportunity for our pupils. All of our clerks are offered fair distribution of work training.
Flexible working and parental Leave: We have a generous parental leave policy in place to support our members who become parents whether through pregnancy, surrogacy, or adoption. In addition, we also have a policy in place to support our members to work flexibly where they need or choose to do so.
Wellbeing: St John's Chambers was one of the first Sets to be awarded the Bar Council Wellbeing at the Bar Certification. St John's is also a member of Bristol City Council Wellbeing Charter.
Data Diversity Information
Under the terms of the Bar Standards Board's Equality and Diversity Provisions of the Code of Conduct, each set of barristers' Chambers is required to collect diversity data from barristers and Chambers' staff.  This data is updated annually.
If you have any comments or suggestions relating to how we could improve our offering on this front, please do not hesitate to contact the Data Diversity Officer Isabelle Mills with your suggestions.
Get in touch or request a callback
"*" indicates required fields
This website uses cookies to ensure you have the best experience of our website.
Privacy Overview
This website uses cookies to improve your experience while you navigate through the website. Of these cookies, those that are categorised as 'necessary' are as essential for the basic working of the website. Cookies will only be stored in your browser with your consent. You have the option to opt-out of cookies, but opting out of some of these cookies may have an effect on your browsing experience.