Rob Bocock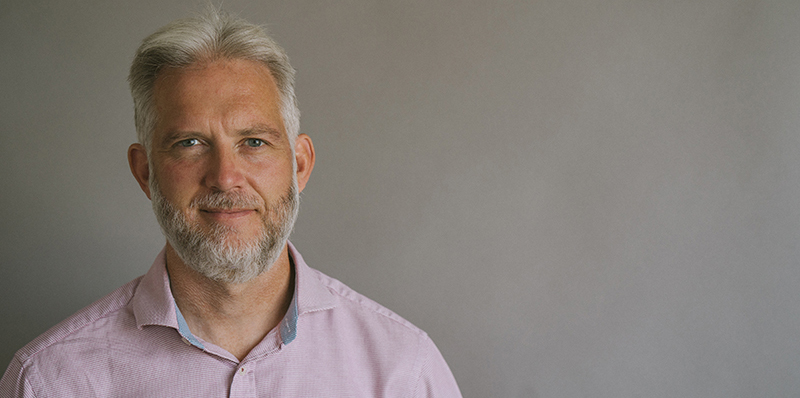 Practice Manager
DD 0117 923 4714
Email me
Rob is now entering his 4th decade as a clerk. Having started his career in the Temple, he moved to St John's in 2005. He is responsible for the operational and strategic development of the Commercial and Chancery Practice Group as well as marketing, business development and the overall smooth running of the team, ensuring clients are provided with a first class service. He is assisted by a first class clerking team, which includes Paul Bennett, Elizabeth Champion and Simon Lyons.
"Rob Bocock is always on hand to answer queries and pick up instructions. The clerking team as a whole works well together so there is a seamless service even if a particular clerk is unavailable."
Legal 500, 2021
He is a member of the LPMA and a qualified member of the Institute of Barrister's Clerks. As a former elected member of the Management Board of the IBC, he chaired the 2012 Annual Conference. He is an accredited Mediator. In addition he sits on various court user groups, attends judicial liaison meetings and has close links with the Bristol Civil Justice Centre. He is also a former LEA (Local Education Authority) appointed school governor.
"The clerking service is amazing. They are very quick to respond and very proactive." "The clerks at St John's are excellent. They respond to emails extremely promptly and are on the ball when it comes to fee estimates and turnaround times." Rob Bocock is practice manager.
Chambers & Partners 2020 – Chancery – Client Service
"The clerking team is very friendly and efficient." "The clerks are very effective; they always give realistic fee estimates and stick to them." "The clerks do an excellent job engaging with solicitors and are very trustworthy – you can rely on their advice and guidance when instructing counsel." Rob Bocock is the practice manager for commercial and chancery work.
Chambers & Partners 2020 – Commercial Dispute Resolution – Client Service
"The clerks are all very helpful." Practice manager Robert Bocock heads the clerking team.
Chambers & Partners 2020 – Company – Client Service
"The clerks at St John's genuinely keep an interest in you. They are very good at relationship management with solicitors." "Paul Bennett, practice team leader, and Robert Bocock, practice manager, are very helpful and they work with you as a team."
Chambers & Partners 2020 – Construction – Client Service
"The clerks are very helpful, quick to respond and flexible." "The clerks are very accessible, good at getting back and very understanding of the issues in different matters." Derek Jenkins is the chief executive and Rob Bocock is the practice manager for the commercial and chancery group.
Chambers & Partners 2020 – Real Estate Litigation – Client Service
"Rob Bocock provides a first-class service."
"The clerks are always very helpful and a pleasure to deal with."
Legal 500 2019
"The clerks are always extremely helpful and quick to do what you need. The whole clerking team is very good." "We get a first-class service from them. We trust the clerks and their judgment." Robert Bocock is the practice manager.
Chambers & Partners 2019 – Chancery – Client Service
"The clerks are first-class and are always helpful in finding the right barrister at the right level of seniority and at the right level of expense." Rob Bocock is the practice manager for commercial and chancery work.
Chambers & Partners 2019 – Commercial Dispute Resolution – Client Service
"They're always incredibly helpful." Robert Bocock is the set's practice manager.
Chambers & Partners 2019 – Company – Client Service
"The clerks are always available, helpful and friendly across the board." Robert Bocock is the practice manager.
Chambers & Partners 2019 – Construction – Client Service
"The clerks are very good. They talk through things with you and always get people at the right level." "The clerks are very user-friendly and approachable." Derek Jenkins, the chief executive, heads the clerking team.
Chambers & Partners 2019 – Real Estate – Client Service
"The clerking at St John's is approachable, friendly, efficient and knowledgeable." Robert Bocock is the practice manager.
Chambers & Partners 2018 – Chancery – Client Service
"The whole experience is a pleasurable one – the clerks are always helpful and accommodating, fees are reasonable and they have good conference facilities." "The administration is prompt, including estimates and fee notes." Rob Bocock is the practice manager for commercial and chancery work.
Chambers & Partners 2018 – Commercial Dispute Resolution – Client Service
"They're very efficient." Robert Bocock heads the clerking team
Chambers & Partners 2018 – Company – Client Service
"They are well organised and very straightforward to deal with. The fees are reasonable and the clerks deal promptly with requests." Robert Bocock is the practice manager.
Chambers & Partners 2018 – Construction – Client Service
"A very responsive, friendly and efficient chambers with a modern approach, like a business." Robert Bocock is the practice manager.
Chambers & Partners 2018 – Partnership – Client Service
"The clerks are very pragmatic and very helpful." "They are really friendly and approachable."
Chambers & Partners 2018 – Real Estate Litigation – Client Service
"The clerking service is very good; they have a very modern approach and they run a lot of useful, to-the-point seminars." "The team has a decent, proactive relationship with the instructing solicitor." "The clerks can generally sort something out for you at the last minute, and they are friendly, keen and enthusiastic." Robert Bocock is the practice manager for Commercial & Chancery. Chambers & Partners 2017 – Commercial Dispute Resolution – Client Service
"Their clerks and support team are definitely up there with the best in terms of their knowledge of their own members, their recommendations and their overall attitude." The clerking team is led by Robert Bocock. Chambers & Partners 2017 – Company – Client Service
"Extremely efficient, you invariably get an immediate response." "The team is always highly efficient and friendly." Robert Bocock leads the clerking. Chambers & Partners 2017 – Construction – Client Service
"They provided a very good service: they were all very professional and did everything you'd expect." Robert Bocock is the practice manager. Chambers & Partners 2017 – Partnership – Client Service
"There's no one better than their clerks in returning calls, agreeing fees, turning around papers. They're very proactive." Robert Bocock is the main contact.
Chambers & Partners 2016 – Chancery – Western (Bar)
"The chambers are remarkably helpful and calming even in an emergency; you always feel as if a huge weight has been lifted from your shoulders when seeking help. The clerks are über-efficient and helpful; they never seem flustered even when asked to do something in a very short period of time. Nothing is too much trouble." Robert Bocock is the commercial and chancery practice manager.
Chambers & Partners 2016 – Commercial Dispute Resolution – Western (Bar)
"The clerking is amazing. You only have to phone them up and things just get done." Robert Bocock manages the commercial clerking team.
Chambers & Partners 2016 – Company – Western (Bar)
"The clerks, led by Robert Bocock, are helpful, reliable and always available when you need them." "They are friendly and effective."
Chambers & Partners 2016 – Construction – Western (Bar)
"The clerks are extremely user-friendly, personable and practical. They always go that extra mile and see what they can do to work with you. They're a pleasure to deal with."
Chambers & Partners 2016 – Real Estate Litigation – Western (Bar)
"The clerks, led by practice manager Robert Bocock, are great and really helpful. The administration is very efficient. They have never fallen short of expectations." Chambers & Partners 2015 – Chancery – Western (Bar)
"The clerks, led by Robert Bocock, are very thorough – everything works seamlessly." Chambers & Partners 2015 – Commercial Dispute Resolution – Western (Bar
"The clerks, led by Robert Bocock, are good at trying to accommodate you on budget." Chambers & Partners 2015 – Company – Western (Bar)
"The clerking team, led by Robert Bocock, are a lot more hands-on than some other chambers. They liaise with courts and save a lot of time and hassle." Chambers & Partners 2015 – Construction – Western (Bar)
"Robert Bocock comes in for praise for the way he leads his clerking team." Chambers & Partners – 2013
"St John's Chambers' clerks really do appear to consider carefully recommendations when they are asked for them."  Legal 500 – 2012
"extremely helpful and friendly team of clerks."  Chambers & Partners – 2012