Family Law team shortlisted for 'Regional Family Law Chambers of the Year' at Family Law Awards 2021
7th September 2021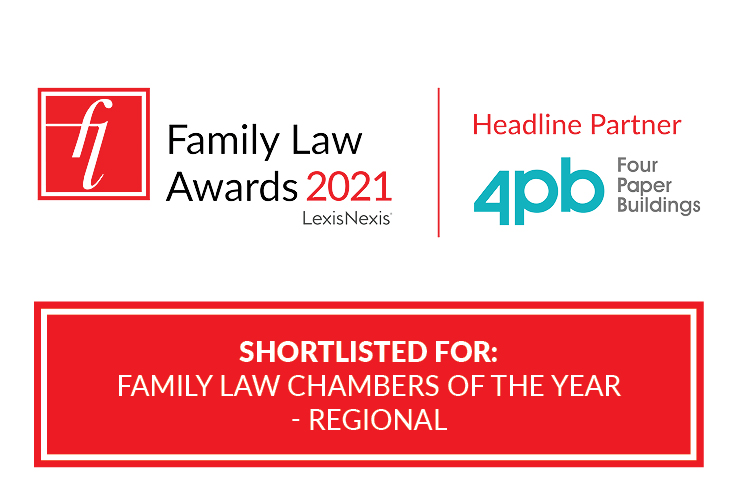 The Family Law Awards 2021 has announced the nominees for this year's 'Regional Family Law Chambers of the Year Award' and we are delighted that St John's Family & Divorce team has been shortlisted.
The shortlists were chosen by a judging panel made up of representatives of the Family Law Bar Association, Resolution, the Association of Lawyers for Children, and CILEx along with Family Law editors and publishing executives.
Our Family & Divorce team has been the leader in its field on the Western Circuit for some time. The last, extremely challenging year has taken us beyond that in terms of recruitment, technology and geography. To be shortlisted for this award clearly demonstrates the high level complex instructions we are receiving from law firms across the UK, and our commitment to delivering client care of the very highest standards.
The Family Law Awards will be held on Wednesday 24 November 2021 at the Bloomsbury Big Top. Further details can be found here.
We would like to say a huge thank you to our clients that put forward some lovely feedback about barristers and clerks for the purpose of our submission.