Great Boules of Fire | St John's Chambers win the Bath Boules tournament on Saturday, 16 June 2018!
3rd July 2018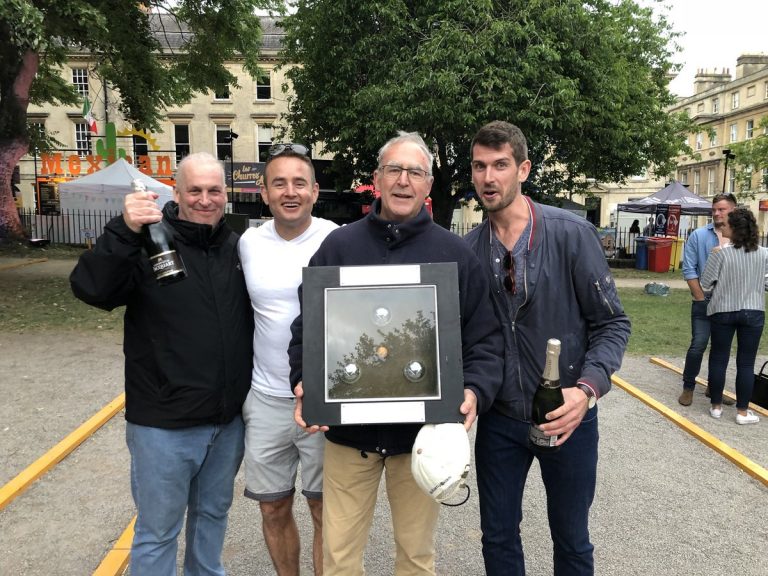 Earlier this summer members of our personal injury team took part in the annual Bath Boules tournament on 16 June in Queen Square, Bath. The event sees over 64 teams compete in a number of heats with two finalists boule'ing it out for the coveted trophy.
This year we are proud to announce that our team of four, from left to right as pictured in the above photograph: Head of Personal Injury, Glyn Edwards, James Marwick, Richard Stead and James Hughes won the tournament!
St John's Chambers have been a 'Little Boules Sponsor' for five years, and each year we have taken part in the tournament, so we are delighted to have finally won. The annual event hosted in Bath raises money for local charities via the Bath Boules Trust, last year the event raised over £50,000 and we are hoping that this total has increased with this year's event.
Thanks to all who attended, donated and took part and made this year's event one not to forget!
Read more: The Bath Boules Trust