Lucy Reed publishes a book on Transparency in the Family Courts – Publicity and Privacy in Practice
25th April 2018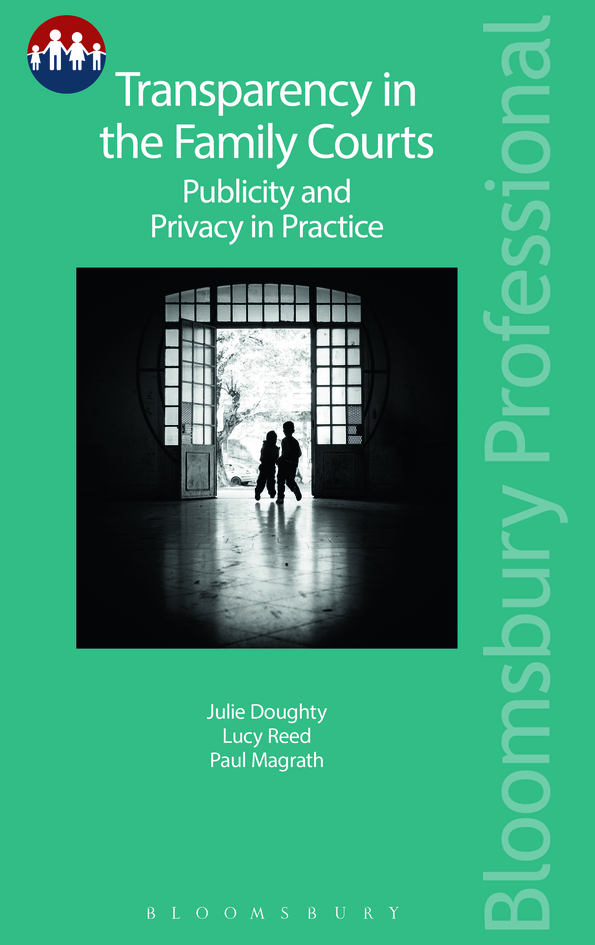 Family law barrister, Lucy Reed alongside an author team from The Transparency Project have written a book titled 'Transparency in the Family Courts – Publicity and Privacy in Practice', printed by Bloomsbury Professional. The foreword is written by Sir Andrew McFarlane, the incoming President of the Family Division, and is essential reading for family law practitioners in private practice, local authorities and other public bodies, as well as media lawyers, journalists and social workers.
Transparency in the Family Courts Publicity and Privacy in Practice clarifies what transparency means in practice for professionals and families involved in the family courts, and provides guidance on privacy in family law cases and their reporting in the media. This new title provides full coverage of the implications of the 2014 Guidance on publication of judgments and much more.
"With the publication of this work, there will be no need to look elsewhere for an account of the law relating to transparency in family proceedings and this will rapidly become the ' go-to ' book on the subject, not just because it is the only one but because of the comprehensive, clear and insightful nature of its coverage."
Sir Andrew McFarlane
The team of authors include Julie Doughty, a Lecturer in Law in the School of Law and Politics at Cardiff University, and Paul Magrath, a Barrister with the Incorporated Council of Law Reporting for England and Wales.
Lucy will be speaking at the 'Bloomsbury Professional Family Law Conference' on 16th May 2018 at Gray's Inn on 'Transparency – why it matters, what it means'.
To book your place visit this page.
Lucy is also the author of The Family Court without a Lawyer – A Handbook for litigants in person (Bath Publishing, 3rd Edition 2017) and the award-winning 'Pink Tape' blog, and the Chair of The Transparency Project.
Order your copy of the book and receive 15% discount
Read the foreword Andrew McFarlane here
Book your place at the Bloomsbury Professional Family Law Conference here
View profile: Lucy Reed