Shortlisted for best chambers in work life balance and colleague supportiveness by Legal Cheek
15th March 2022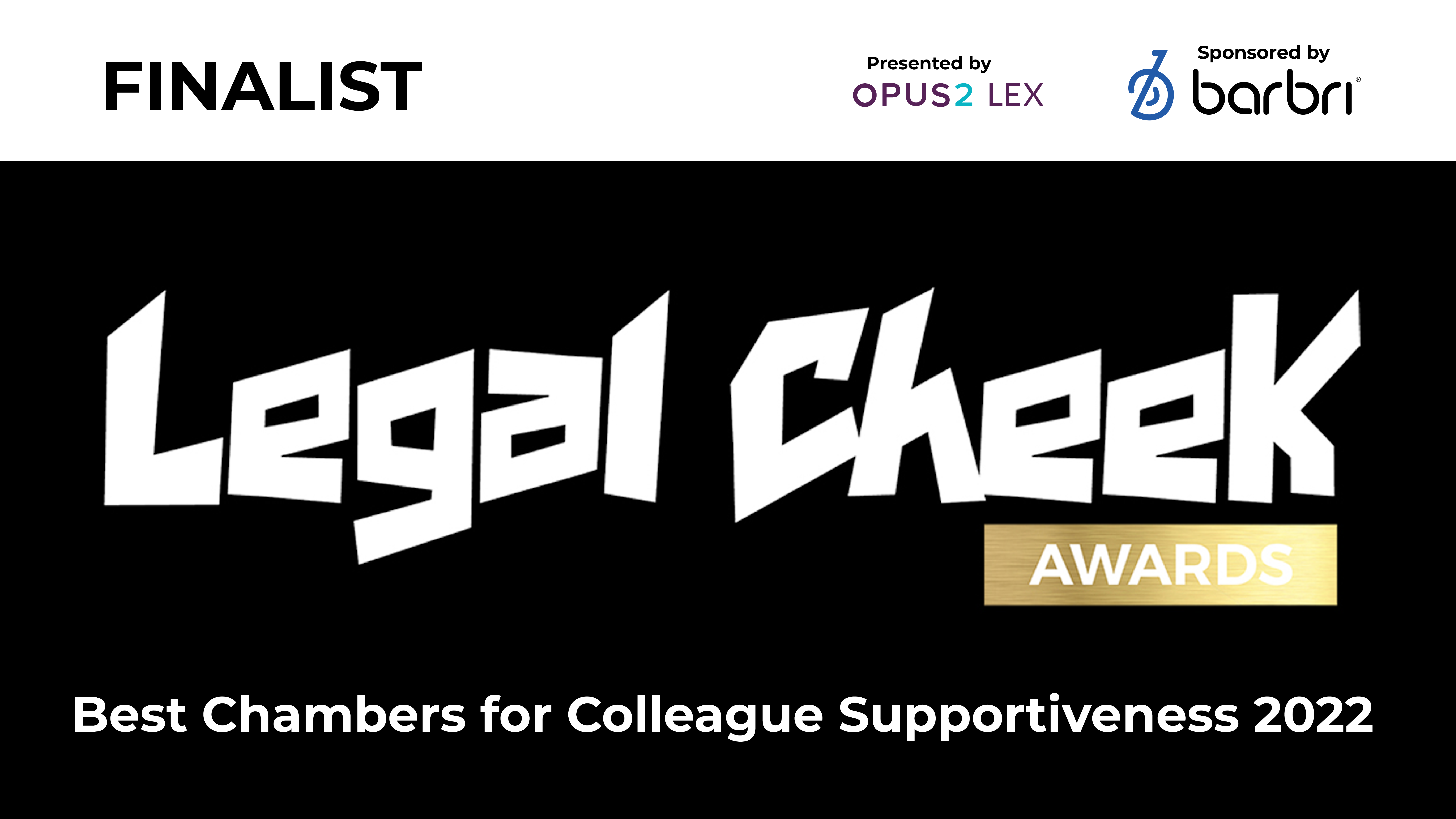 Legal Cheek have shortlisted St John's for best Chambers in 'work/life balance', and 'colleague supportiveness'. The winners will be announced at The Legal Cheek Awards on Thursday 24 March!
Legal Cheek have published 'The Chambers Most List' which provides everything you need to know about the leading chambers operating in the UK, including pupillage numbers, money, junior and QC stats, and gender diversity figures. Head over to our individual profile featuring the 'The Legal Cheek View' and 'Junior Barrister Survey Scorecards' here.
There are WhatsApp groups for both personal and professional support, 'phone a friend' and emails for 'tricky legal points that you want a second opinion on', as well as providing 'encouragement and reassurance'. "People are always open, friendly and helpful' is the experience of one insider, which another says is 'a real strength of chambers'."

THE LEGAL CHEEK VIEW 2021
We are delighted to have a supportive, approachable and inclusive working environment for all that work within St John's Chambers, including: pupils; clerks; staff; juniors and QC's.