St John's Chambers raise £5,000 from charity dinner for AvMA and Child Brain Injury Trust
16th October 2018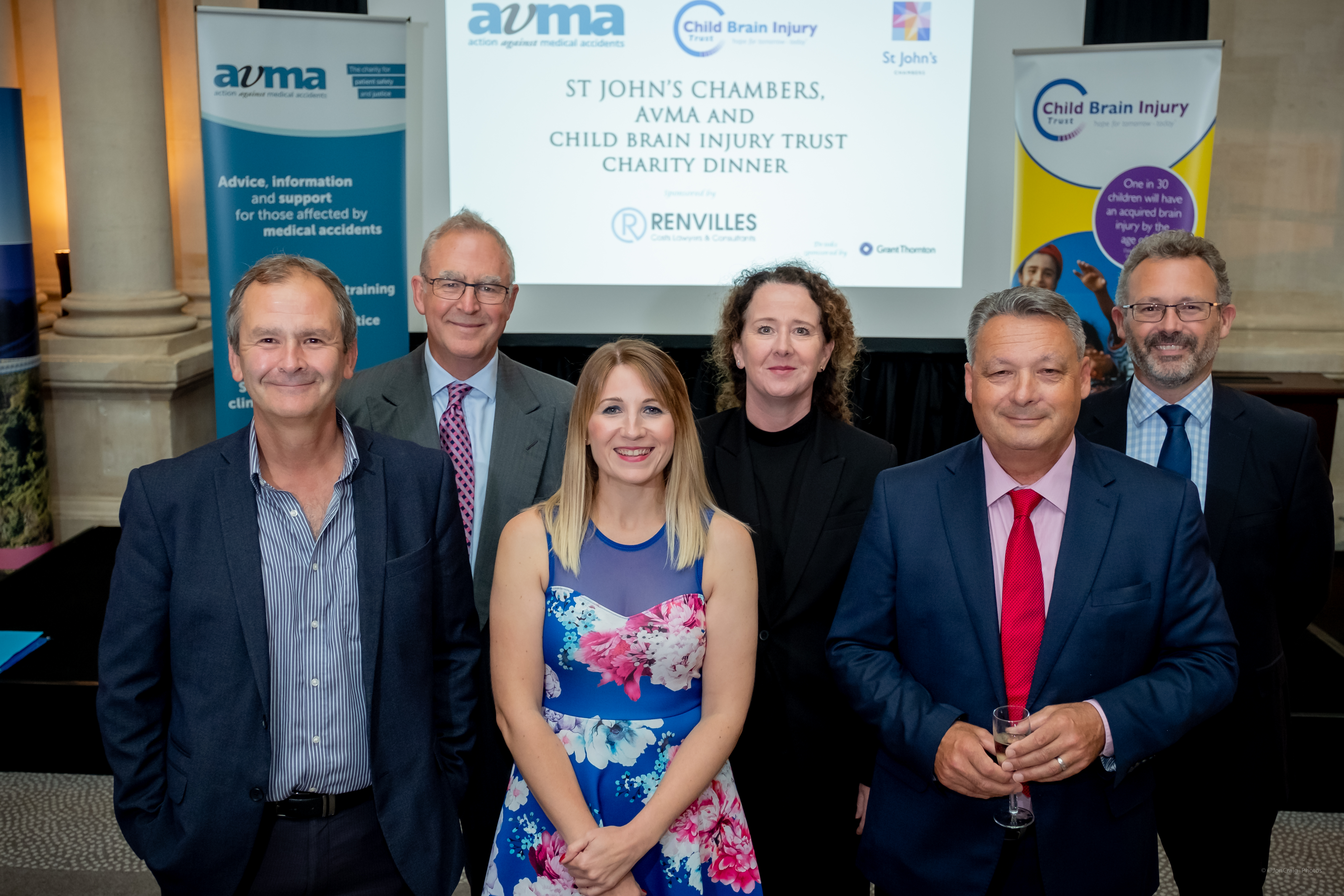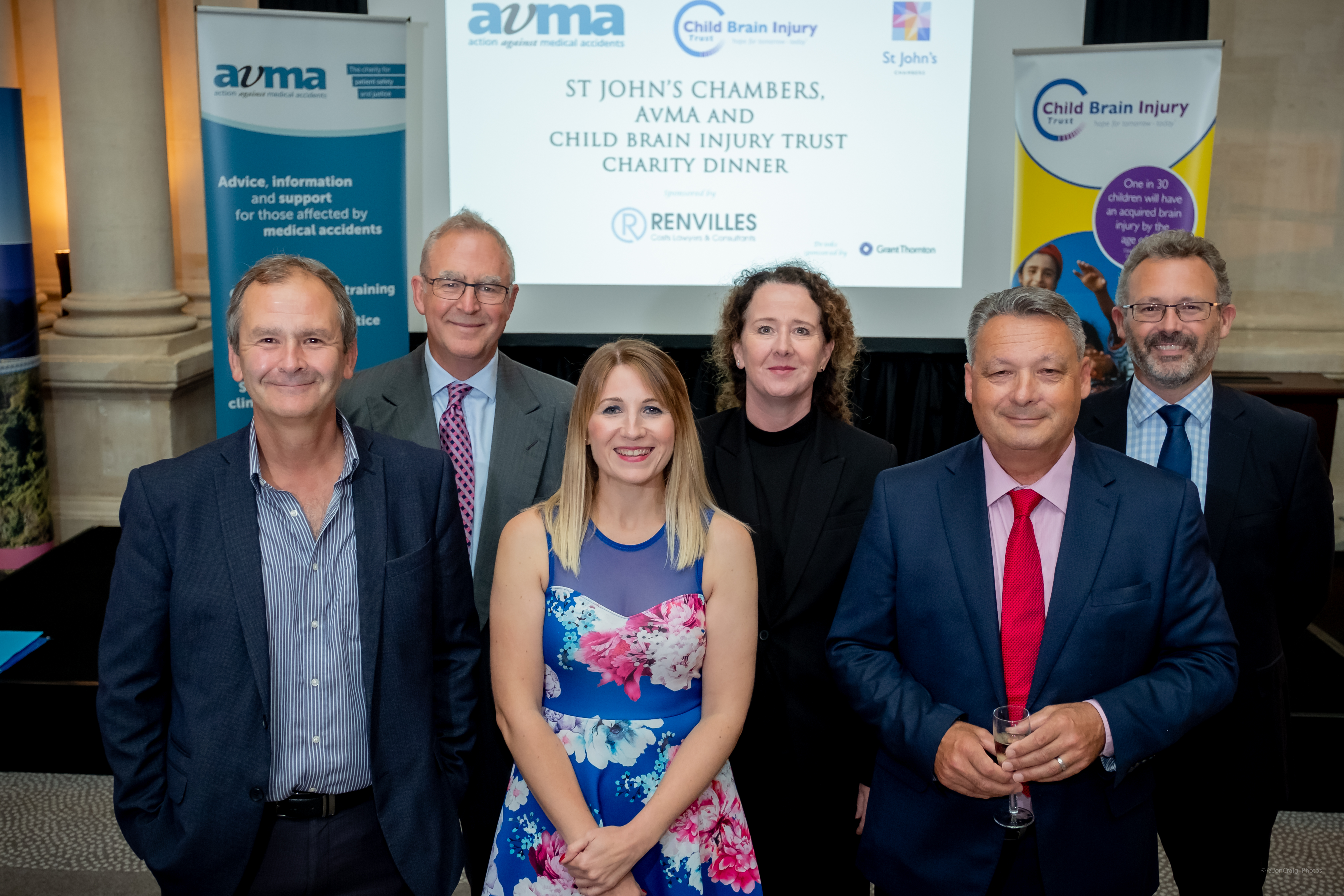 St John's Chambers hosted an extremely successful charity dinner on Thursday, 20th September at the Bristol Harbour Hotel, raising a fantastic sum of £5,000 for AvMA and the Child Brain Injury Trust. This event was sponsored by Renvilles Costs Lawyers & Consultants, and was attended by over 150 legal professionals.
Guests were greeted with a glass of bubbly on arrival – thanks to sponsors Grant Thorton for sponsoring the welcome drinks – followed by talks from Head of Fundraising Rachel Parsons from the Child Brain Injury Trust, and Chief Executive Peter Walsh of AvMA, as well as short video clips on the work that they do. Guests then went on to enjoy their 3-course meal with His Honour Judge Cotter QC as the after-dinner speaker.
The Child Brain Injury Trust is the leading voluntary sector organisation providing emotional and practical support, information and learning opportunities for families and professionals affected by childhood-acquired brain injury across the UK. Read more.
AvMA is the UK charity for patient safety and  justice. They support and empower people harmed by failures in patient safety to get justice, and to promote safer healthcare for all. Read more.
Raffle prizes were generously donated by local businesses including: Hampton Clinic, ARAG, Parsnip Mash, Source Food Hall & Café, Click Webdesign, Calculus Legal Costs Holdings Limited, Scott Law and Tozers.
We would particularly like to say a big thank you to all those who supported us in raising much-needed funds for our chosen charities.
Rachel Parsons from the Child Brain Injury Trust said: "The charity has a dedicated Child & Family Support team who are based at Bristol Children's Hospital and out in the community in the region.  It is a fairly new project and we are thrilled that our work in the South West was featured so prominently by St John's Chambers.  The money that has been raised will help us to provide a lifeline to children and families in the South West whose lives have been devastated by brain injury and who have nowhere else to turn.  Thank you St John's."