St John's Chambers welcome family law barrister Ryan Morgan
14th May 2019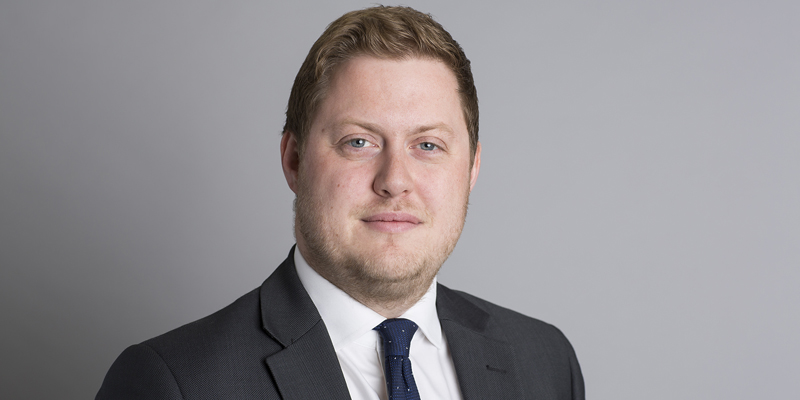 St John's Chambers is pleased to announce that Ryan Morgan, formerly of Queen Square Chambers, Bristol, has joined the St John's Family & Divorce team.
Ryan was admitted as a solicitor in 2014, and called to the Bar in 2017. He specialises in all areas of family law with a particular interest in care proceedings. He often represents vulnerable parties with cognitive difficulties.
As both a solicitor and barrister, Ryan has gained extensive experience of representing parents and children in cases where there are accusations of inflicting physical harm. Ryan has also gained experience of representing parties in cases which involve domestic violence. He has built up experience in all aspects of a relationship breakdown including divorce.
Ryan conducted his training contract with Battrick Clark between 2012 and 2014. He moved to Cook and Co Solicitors to gain more experience of private client work and to deal with high net worth individuals. Whilst waiting for the results of his Bar Transfer Test he also worked at Watkins Solicitors. He had a multi-discipline practice including private client and family law cases. This included significant advocacy experience representing parties in the Family Court including during contested hearings.
In suitable cases, Ryan accepts instructions to act directly from members of the public.
Ryan said:
"I am very pleased to be joining such a well-respected team. I have developed my practice by building successful relationships with professional contacts who referred clients and work, and I continue to use this successful model at the Bar."
Judi Evans, Head of the Family Practice Group, said:
"We warmly welcome Ryan to our Family & Divorce team. He is a well-known and respected family law practitioner following his career as a solicitor in Bristol, and adds further strength in depth to our busy team of 30 barristers, as well as enhancing our capacity to meet the demands of our family law clients."
View profile: Ryan Morgan
If you would like to instruct Ryan on any related matter, please contact his clerks: [email protected]