The Court of Appeal on approach to findings of fundamental dishonesty for the purposes of CPR44.16 in claims subject to QOCS
31st October 2017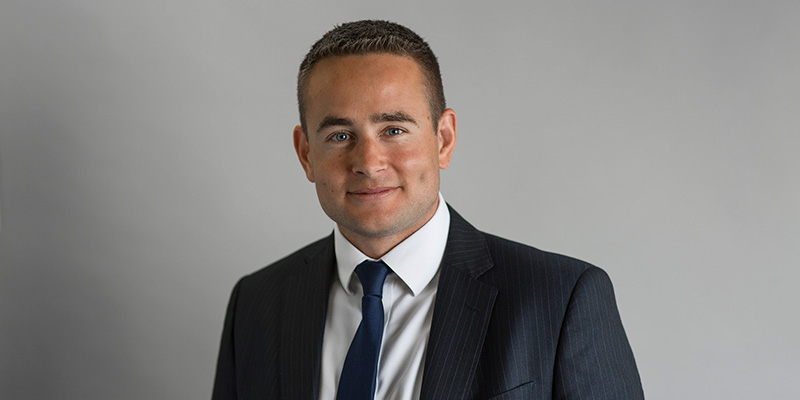 James Marwick, a member of St John's Chambers' personal injury team, is regularly instructed in matters where fraud or fundamental dishonesty is alleged. Yesterday the Court of Appeal gave important guidance on the approach to findings of fundamental dishonesty for the purposes of CPR44.16 in claims subject to QOCS.
Case Note: (1) Howlett & (2) Howlett –v- (1) Davies & (2) Ageas Insurance Ltd [2017] EWCA Civ 1696
Lord Justice Newey has approved the meaning of the expression provided for in Gosling v Hailo (29th April 2014) and, as distinct from fraud, held that fundamental dishonesty need not be pleaded for QOCS to be displaced albeit that claimants must have adequate warning and opportunity to deal with the possibility of such a conclusion.
The appeal concerned a claim arising out of an alleged road traffic accident where the defence did not allege fraud but rather pleaded non-admissions in accordance with the guidance in Kearsley v Klarfield with reference to matters upon which the credibility of the Claimants' account would be challenged and from which the Court would be invited to draw inferences. The district judge at first instance dismissed the claim and found that the claimants had not suffered any injury from any accident. In the circumstances, he found they had been fundamentally dishonest such that QOCS was displaced.
There were challenges on appeal as to whether the Judge was entitled to find fundamental dishonesty where it had not been pleaded and where it was not expressly put to the claimants that they were dishonest in cross examination (the decision having been upheld on appeal to a circuit judge).
The Court of Appeal's key findings can be summarised as follows:
It approved the definition of fundamental dishonesty provided by HHJ Maloney QC in Gosling v Hailo (29th April 2014) in which he considered it to mean dishonesty going to the root of the whole of a claim or substantial part of it: paragraphs 16 and 17 of Howlett.
Fundamental dishonesty does not need to be pleaded for QOCS to be displaced under CPR 44.16. It was held that the mere fact that an opposing party had not alleged dishonesty in his pleadings will not necessarily bar a judge from finding that a witness is lying. Where a case had been pleaded in accordance with the Kearsley v Klarfield guidance, it was open to a judge to state not only that a claim was not proved but to conclude that an alleged accident had not occurred or that the claimant was not present (on the facts of the present case). The key question was whether the claimant had been given a warning and proper opportunity to deal with the possibility of such a conclusion. The claimants in this case could not say they were ambushed: paragraphs 31 to 33.
Whilst the terms "fraud" or "dishonest" had not been used in cross examination, it was made plain that the honesty of the claimants was being challenged looking at the totality of matters and therefore they had fair notice of the challenge to their honesty. It was, however, good practice, to challenge the honesty of a witness explicitly so as to leave no doubt: paragraphs 38 to 39.
The decision accords with the practice that has been adopted at County Court level in personal injury cases of this nature.
Gosling has for some time been the starting point for consideration of the meaning of "fundamental dishonesty" and now there is Court of Appeal approval of HHJ Maloney's analysis in that case.
Similarly, most judges have approached CPR44.16 on the basis that it is a costs matter and, distinct from fraud, does not require pleading so long as the claimant is made aware that his honesty is being challenged. In most cases that will be an obvious conclusion from the manner in which the defence is pleaded and the cross examination of the claimant. The more common battleground is whether a witness has simply been unreliable rather than dishonest.
Howlett ought therefore not to lead to a seismic shift in approach but it is nonetheless important guidance and makes clear that insurers have wide scope to seek findings of fundamental dishonesty at trial.
View profile: James Marwick
If you would like to instruct James on a related matter please contact his clerks via email on: [email protected] or 0117 923 4730.