David specialises in personal injury and clinical negligence law, with a busy fast-track practice. He is frequently instructed by both claimants and defendants in a wide variety of fast-track matters, including:
Occupier's liability
Employer's liability
Highways Act claims
RTA claims including LVI and fundamental dishonesty
He has extensive experience on the small claims track, particularly in credit hire matters. He is also regularly instructed in CCMCs and interim hearings on multi-track claims.
David appeared for the defendant in X (a Minor) -v- MPL Home & Senza Group Ltd in which he successfully argued that a defective product claim fell within the ambit of the public liability protocol, and that the claimant's costs ought to be limited to the fixed costs within that protocol. Read more here.
David also worked closely with his pupil supervisor Matthew White on the leading Highways authority case in Barlow v Wigan Council [2019] EWHC 1546 (QB).
David has delivered seminars and webinars on the following subjects:
Care and assistance in claims that begin in the portal
Witness evidence on the small claims and fast track
Drafting schedules of loss
Qualifications & awards:
University of Birmingham – Philosophy BA
University of West of England – LLB and BPTC (Outstanding)
Honourable Society of the Inner Temple – Major Exhibition Award and Duke of Edinburgh Entrance Award
Additional information:
Having volunteered for 18-months at the Bristol Law Centre he is adept at dealing with clients and witnesses from all walks of life and is an experienced and natural advocate. His written advice is thorough and tactically focussed and he is happy to accept work on a CFA basis.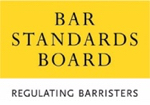 David Forster is regulated by the Bar Standards Board (BSB) and holds a current practising certificate. If you are not satisfied with the service provided, please read
here
.