Georgina is a commercial and chancery practitioner and a qualified mediator. She accepts instructions in all of the main areas of commercial and chancery law. Her main areas of expertise lie in commercial litigation, insolvency matters and contentious probate disputes.
Georgina joined chambers in October 2019 following the successful completion of her pupillage. Her pupil supervisors were Alex Troup and John Dickinson. During her pupillage she gained experience in all aspects of commercial and chancery law.
Since taking tenancy in October 2019, Georgina has appeared in the High Court on matters varying from construction adjudication and enforcement in the Technology and Construction Courts, to contentious probate disputes in the Business and Property Courts. Georgina also regularly appears in the County Court dealing with both trials and interim procedural hearings; such as applications to strike out, injunctions and applications to set aside default judgments. Georgina has also developed a busy paper practice advising on matters relating to company and contract law, sale of goods issues and insolvency proceedings.
Alongside her court practice, Georgina has attended a range of mediations acting on behalf of clients; such as beneficiaries in 1975 Act claims, companies involved in sale of goods and supply of services disputes, and trustees in complex, multi-party trusts and probate litigation. Georgina welcomes instructions welcomes instructions to attend meditations concerning commercial and chancery disputes.
Professional memberships:
Qualifications & awards:
University of Law (London) – BPTC (VC)
University College London (UCL) – LLM in International Commercial Law (Distinction) (Highest overall mark in her specialisation, ranked sixth overall in her cohort)
University of Bristol – LLB (2.1)
Full Exhibition Award BPTC Scholarship – The Inner Temple
BPTC Advocacy Scholarship – The University of Law (London)
Academic Achievement Award for the highest mark in the drafting examination – The University of Law
Mayor's Commendation for voluntary work with the British Red Cross
Additional information:
Whilst undertaking her LLM at UCL, Georgina was a Research Assistant to her dissertation supervisor focusing on commercial and maritime law. Amongst other things, Georgina was tasked with assisting in the organisation of UCL's annual Commercial and Maritime Law conference. Georgina contributed to the content of one of the papers which was published by a speaker at the conference. During her studies, Georgina was selected to represent UCL at the Willem C. Vis International Commercial Arbitration Moot which took place in Hong Kong and Vienna. Georgina was a speaker in the Hong Kong round of the moot where UCL reached the quarter finals out of 132 teams; UCL ranking 8th in the competition.
During the BPTC year Georgina was employed as a tutor to LLB and LLM students; tutoring in specialist areas such as contract, commercial, shipping law and arbitral procedure. Georgina was also appointed as the External Moots Coordinator for the Inner Temple as a result of her skills gained during her time at the University of Bristol and UCL. As an Advocacy Scholar at the University of Law, Georgina sat on the Advocacy Committee during her BPTC year and was responsible for organising mooting competitions and tutoring GDL students.
In the year between graduating from the Bar course and commencing pupillage, Georgina gained advocacy experience working as an Advocate for a company acting on behalf of families; appearing at appeal panels at local Clinical Commissioning Groups and NHS England. During this time Georgina continued to tutor undergraduate and postgraduate law students.
In her spare time Georgina enjoys hiking in the Brecon Beacons and post-walk pints in local pubs. Georgina is also a qualified First Responder and puts her skills into use as a member of the Medical Response Team at Shrewsbury Town Football Club.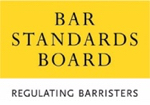 Georgina Thompson is regulated by the Bar Standards Board (BSB) and holds a current practising certificate. If you are not satisfied with the service provided, please read
here
.