Lauren joins our Clinical Negligence and Personal Injury teams as a pupil, under the supervision of Justin Valentine.
Before starting her pupillage with us, Lauren worked at NHS Resolution as a Case Manager, where she had her own caseload of clinical negligence claims. She regularly attended mediations and settlement meetings, and was responsible for proactively managing the investigation, quantification and negotiation of claims.
Lauren also worked as a Healthcare Paralegal where she assisted in regulatory hearings at the General Medical Council / General Dental Council on behalf of registrants.
After Lauren completed the BPTC in 2017, she worked as a County Court Advocate at LPC Law, where she conducted a variety of civil cases on the South Eastern Circuit including applications for relief from sanctions, infant settlements, mortgage possessions and small claims trials.
Other work experience includes her volunteering at the Free Representation Unit, the Citizens Advice Bureau and for the National Centre for Domestic Violence. Lauren has also sat as a Research Ethics Committee Member for the Health Research Authority, where they discuss clinical trial and medical device applications in order to assess whether they should be adopted on a national scale.
Qualifications & awards:
(2016) Law degree, University of Nottingham
(2017) BPTC, City University London (Very Competent)
(2017) Year of Call (Middle Temple)
(2020) Capsticks Diploma in Clinical Risk and Claims Management
(2016) Middle Temple Benefactors Scholarship
(2016) Middle Temple Blackstone Scholarship
(2016) University of Nottingham School of Law Punch Coomaraswamy Prize
(2016) University of Nottingham Pro Bono Achievement Award
(2015) Winner of University of Leicester Medical Law Mooting Competition
Additional information:
Lauren is an amateur boxer. She also enjoy pilates and travelling (when we are allowed).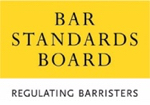 Lauren Karmel is regulated by the Bar Standards Board (BSB) and holds a current practising certificate. If you are not satisfied with the service provided, please read
here
.