A practical guide to the law of statutory wills – written by Alex Troup
23rd June 2021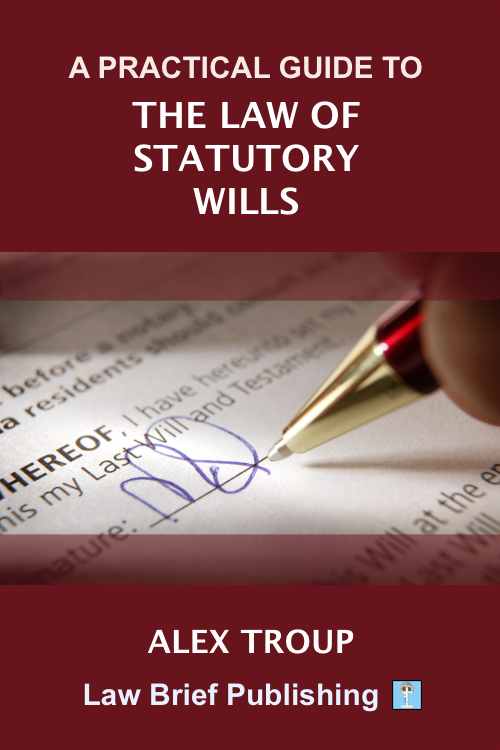 Head of Wills & Trusts team, Alex Troup has just had his book published 'A practical guide to the law of statutory wills' by Law Brief Publishing.
A practical guide to the law of statutory wills applies a practical and user-friendly approach to the subject of statutory wills. It takes the reader through the relevant legal principles using clear and simple language, including all the latest developments and case law. It provides a step-by-step guide through each stage of making an application for a statutory will, including examples where appropriate to assist the reader. It incorporates specific sections on applying for statutory wills in a medical emergency, the effect of statutory wills where there is an international element, and negotiating compromises of statutory will applications. It will be essential reading for anyone (whether lawyer, other professional person, or layman) who is considering making, or finds themselves involved in, a statutory will application.
Alex will be providing an update on the law on statutory wills and providing some practical tips on how to deal with the tricky issues which can arise in contested statutory will applications at a webinar on Wednesday, 30th June. Alex will be joined by retired Judge Nicholas Marston who will provide an insight into his experiences as the Court of Protection Judge in Bristol.
To book your place click here. 
If you would like to purchase a copy of the book, Law Brief Publishing are offering a 10% discount offer, please use this special code (62W3CR) when purchasing the book online – click on below image.