Nick Pointon successful in landmark breach of contract claim against the States of Jersey Employment Board
6th February 2019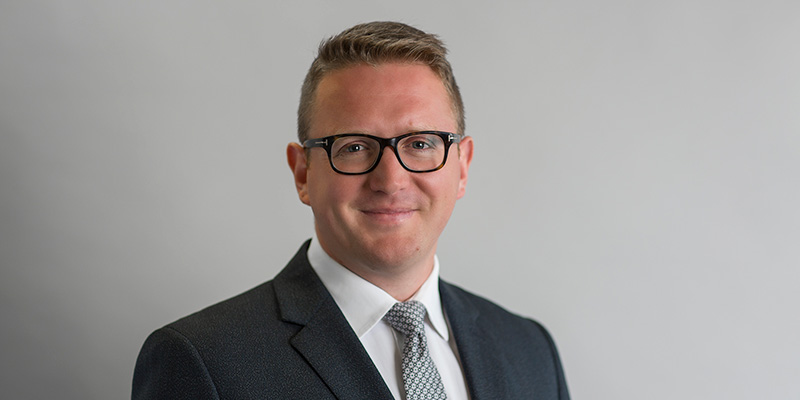 Alwitry v States of Jersey Employment Board [2019] JRC 000
Nick Pointon and Jersey Advocate Steven Chiddicks acted for the successful plaintiff, Mr Amar Alwitry, in his high-profile claim against the States of Jersey Employment Board (SEB) for substantial damages arising out of the wrongful termination of his contract of employment. The SEB were represented by the Solicitor General, Mark Temple QC, assisted by Mark Sutton QC of Old Square Chambers and Advocate Stephen Meiklejohn.
Mr Alwitry was due to return to his home island in 2012 and take up employment as a Consultant Ophthalmologist at the Jersey General Hospital, but was sacked without notice one week before he was due to start. The Hospital contended that discussions surrounding Mr Alwitry's start date and the timetabling of his surgical sessions led to an irreparable breakdown in relations before he had even arrived. Mr Alwitry contended that he had raised concerns as to the safety implications of the Hospital's arrangements for the timetabling of intraocular surgery and was sacked as a result of doing so. The British Medical Association have supported and funded Mr Alwitry in these proceedings, concerned at the approach of the Hospital and SEB towards doctors who raise patient safety concerns. The case considered the availability of whistleblower protection under Jersey law and the compatibility of those laws with Article 10 of the European Convention on Human Rights.
Following a two-week trial on liability, the Royal Court of Jersey held that the Hospital acted wrongfully and in breach of contract by terminating Mr Alwitry's position one week before he was due to relocate from the mainland and commence work. The Royal Court found that there had been no irreparable breakdown of relations and accordingly no basis for sacking Mr Alwitry. Significantly, the Royal Court accepted Mr Alwitry's argument that damages were not capped by virtue of the UK Supreme Court decision in Edwards v Chesterfield NHS [2011] UKSC 58, holding that upon the proper construction of the contractual terms the Hospital could not terminate the position upon notice without cause. The case exemplifies the rare circumstances alluded to by Lord Mance JSC and Baroness Hale JSC in Edwards, in which an employee has the contractual security of indefinite employment absent cause for his dismissal, falling outside the so-called "Johnson exclusion area" created by Johnson v Unisys Ltd [2001] UKHL 13.
Subject to any appeal in respect of liability, the proceedings will now move to the quantum phase for a separate trial in order to assess the damages to which Mr Alwitry is entitled.
Useful links