Bethany's practice encompasses the full range of financial remedy proceedings. She is comfortable handling complex trust structures, pension issues and family businesses. She has further acted in cases with offshore assets and suspected non-disclosure.
Bethany is well aware of the emotional strain entwined in financial remedy proceedings, and combines financial rigour with sensitivity for the client's personal situation.
Prior to joining St John's Chambers, Bethany completed pupillage at 1 Hare Court. As a pupil, she gained considerable experience in Schedule 1 CA 1989, Maintenance Regulation (EC), jurisdictional/forum disputes, No.4/2009 and financial remedy proceedings complicated by concurrent insolvency proceedings.
Bethany also acts in barrister led financial mediation and is happy to advise on potential financial settlements in conference.
Professional memberships:
Family Law Bar Association
Bar Pro Bono Unit
Lord Denning Society
Lincoln's Inn
Qualifications & awards:
BCL, Oxford University, (Distinction),
BA in Jurisprudence, Oxford University, (First Class) (top of the year in family law and administrative law)
BPTC
BPP Law School, (Very Competent)
Manches Prize (University of Oxford 2013)
The Martin Wronker Prize (University of Oxford 2013)
Lord Denning Scholarship (Lincoln's Inn 2013)
Hardwicke Entrance Award (Lincoln's Inn 2012)
4 New Square Scholarship (University of Oxford 2014)
Sunley Scholarship (Lincoln's Inn 2015)
Ruth Deech Prize (St. Anne's College, University of Oxford 2016)
Ely Carter Prize (St. Anne's College, University of Oxford 2016)
Additional information:
Originally from Cornwall, Beth moved to Oxford and thereafter London to complete her legal education and training. She developed her passion for family law and children's rights as an undergraduate at Oxford where she ultimately finished top in her year for the subject. Beth went on to receive a scholarship enabling her to become a postgraduate at Oxford, submitting a BCL dissertation scrutinizing the courts' treatment of Gillick competent children refusing medical treatment. This has given her a strong knowledge in the areas where family law and medical law overlap. She also spent her time as a postgraduate studying equality law and anti-discrimination mechanisms across the UK, EU, India and Canada. This included consideration of equal marriage rights and rights to a family/private life.
Throughout her training Beth has provided pro bono advice and representation on a range of private children and school exclusion matters. She has also worked as a children's rights research assistant, exploring whether children have rights specific to them as children.
Beth is a keen legal commentator and contributor to Jordan's Family Law Online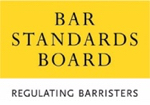 Bethany Scarsbrook is regulated by the Bar Standards Board (BSB) and holds a current practising certificate. If you are not satisfied with the service provided, please read
here
.