Charles is very bright and very practical and pragmatic. He is pretty calm under pressure and good at finding practical solutions. He is knowledgeable in the law, but also has a pragmatic approach to cases."
CHAMBERS UK, 2022
CHANCERY
Charles has considerable experience dealing with matters including boundary disputes, landlord and tenant work, rights of way, restrictive covenants and registration at HM Land Registry.
His work includes:
Disputes over land including traditional boundary disputes, restrictive covenants, rights of way and other easements (Wheeler v Saunders [1996] Ch 19 and Shaw v. Grouby [2017] EWCA Civ 233). In Melhuish v Fishburn [2009] All ER(D) 23 he was successful in the Court of Appeal in an action concerning the interaction of boundary agreements and section 2 of the Law of Property (Miscellaneous Provisions) Act 1989.
Landlord and tenant disputes, both residential (Springfield Investments v Bell [1991] 1 EGLR 115 CA) and commercial (Toms v Ruberry – [2018] 1 WLR 1138).
Matters relating to mobile homes and mobile home parks (Howard v Kinvena Homes (1999) 32HLR541).
Applications to the Property Chamber of the First-tier Tribunal and previously to the Adjudicator (Mann v Dingley [2011] EWLandRA 2010_0582).
Disputes between potential purchasers and developers of new-build residential properties where the purchasers, because of declining values, wish to be released from their contracts or where the developer wishes to ensure that the purchasers can be obliged to purchase (Eminence Properties v Heaney [2011] 2 All ER (Comm) 223).
Highway access questions.
Professional memberships:
Qualifications & awards: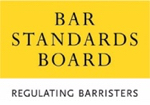 Charles Auld is regulated by the Bar Standards Board (BSB) and holds a current practising certificate. If you are not satisfied with the service provided, please read
here
.