Daniel commenced a specialist commercial and chancery pupillage in October 2019, under the supervision of Christopher Jones.
From September 2017 to April 2019, Daniel worked for Bristol City Council in their Commercial and Corporate Legal team. This involved drafting commercial contracts tailored to clients' specific needs, assessing the litigation risk of proposed actions, interpreting and applying domestic and European procurement law, and promoting good procurement practice.
Daniel has also worked in a construction dispute resolution consultancy, working on high-value construction claims and dealing particularly with arbitrations and adjudications. He has also worked as an Advocate for LPC Law and attended a total of 274 hearings, including small claims trials, applications for summary and default judgment, bankruptcy hearings, landlord & tenant matters, repossession applications and debt enforcement action.
Qualifications & awards:
LLB (Hons) from Durham University
BTPC – Outstanding, UWE
ADR Group Accredited Civil & Commercial Mediator
St John's Chambers Mooting competition (2017) – Winner
Additional information:
Daniel lived in Normandy during 2018 and worked for a charity which serves displaced persons and refugees in the Caen area. Sadly, he does not(!) speak fluent French, but does have a working knowledge of the language.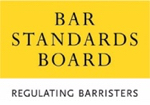 Daniel Soar is regulated by the Bar Standards Board (BSB) and holds a current practising certificate. If you are not satisfied with the service provided, please read
here
.