A master tactician and strategic thinker who is always on his game. The depth and breadth of his knowledge across a wide range of issues is second to none."
Chambers UK, 2018
Personal Injury
Accidents at work/deaths at work can result in both criminal proceedings against the employer in question as well as private law claims for damages arising from the accident. Insurers tend to be involved in both proceedings and since commencement of his practice Derek's practice has always involved representing companies or individuals being prosecuted under the Health and Safety at Work Act/daughter legislation as well then acting for them in any subsequent civil proceedings (or inquests).
Derek frequently receives instructions from the employer's liability insurers of companies and individuals who are facing health and safety prosecutions in the criminal courts and he is very experienced in relation to trials in the magistrates court (e.g. R v Bestway Coventry Magistrates Court; a case under s. 3 of the Health and Safety at Work which involved a so-called "HTML defence") and the Crown Court with a jury (e.g R v Thomas and R v County Mall Management Limited).
Cases in which Derek has been involved in his practice include prosecutions brought under:-
Sections 2, 3 and 7 of the Health and Safety at Work Act etc. 1974
The Workplace (Health Safety and Welfare) Regulations 1992
The Manual Handling Operations Regulations 1992
The Health and Safety (Display Screen Equipment) Regulations 1992
The Personal Protective Equipment Regulations 1992/1998
The Control of Substances Hazardous to Health Regulations 1988/1999/2002
The Construction (Health Safety & Welfare) Provisions 1996
The Provision and Use of Work Equipment Regulations 1992
The Management of Health and Safety at Work Regulations 1999
The Electricity at Work Regulations 1999
The Work at Height Regulations 2005
Lifting Operations and Lifting Equipment Regulations 1998
Construction (Design and Management) Regulations 2007/2015
Control of Asbestos at Work Regulations 1987/Control of Asbestos at Work Regulations 2006/2012
Gross Negligence Manslaughter/Corporate Manslaughter
Derek is one of the few Counsel who has acted in both a gross negligence manslaughter case (R v English Brothers, Northampton Crown Court) and a corporate manslaughter case (R v Cavendish Masonry, Oxford Crown Court) and he is currently instructed in two such cases.
Professional memberships:
Personal Injury Bar Association
Qualifications & awards: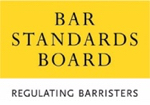 Derek O'Sullivan QC is regulated by the Bar Standards Board (BSB) and holds a current practising certificate. If you are not satisfied with the service provided, please read
here
.