Julian practises in all areas of property damage litigation and regularly represents local authorities and other landowners in cases of property damage caused by tree roots, fire and flood, in other nuisance claims, and in relation to claims arising from construction and street works.
He has also advised and appeared in a variety of insurance law disputes including those involving misrepresentation and non-disclosure, liability for accidental injury and death, fire damage, including several recent cases involving fires started negligently or deliberately, exclusion and indemnity clauses, and joint insurance.
Professional memberships:
Personal Injuries Bar Association
Qualifications & awards: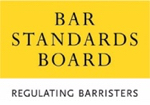 Julian Horne is regulated by the Bar Standards Board (BSB) and holds a current practising certificate. If you are not satisfied with the service provided, please read
here
.