Forensic in his investigation of the key issues in a case, with an in-depth knowledge of his brief."
LEGAL 500, 2021
CLINICAL NEGLIGENCE
Justin's practice is increasingly orientated towards clinical negligence work. He undertakes work for both claimants and defendants with experience of a wide variety of claims including:
Birth injury claims
Neo-natal injury claims
Allegatations of negligent nursing care
Psychiatric treatment
Cosmetic surgery errors
Misdiagnosis/delay in diagnosis in a variety of clinical areas
Incorrect prescription
Negligent dental treatment.
Surgical injuries.
Recent notable cases include:
C v County Durham & Darlington NHS Foundation Trust (misdiagnosis/failure to diagnose Crohn's disease). Read the case note here.
G v NHS Commissioning Trust (claimant suffered Erb's palsy at birth). Read the case note here.
W v Betsi Cadwaldr (failure appropriately to treat rejection episode following corneal transplant).
S v University Hospital of Morecambe Bay (failure to diagnose and then treat infected abdominal aortic aneurysm which led to claimant's husband's death).
A v Basildon and Thurrock University Hospitals NHS Foundation Trust (failure to diagnose pyoderma gangrenosum).
Justin delivered a seminar to NHS Wales, hosted by the Director of Legal & Risk Services on quantum in birth injury claims. Download notes here.
Professional memberships:
Personal Injury Bar Association
Qualifications & awards:
Bar Vocational Course, University of the West of England
PG Dip Law, University of the West of England
BSc Econ (Hons), University College of Swansea
MSc, Bristol University
Diplock Scholar
Recipient of Campbell Foster Prize (awarded to the Middle Templar to come first on the BVC at the University of the West of England)
Goethe Certificate B2 – German
Associate of the Royal Schools of Music (Piano Performance Diploma)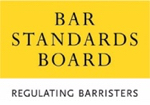 Justin Valentine is regulated by the Bar Standards Board (BSB) and holds a current practising certificate. If you are not satisfied with the service provided, please read
here
.