Rachel frequently conducts cases where fraud is an issue, acting in the main for defendants in cases of this type. She has advised in and conducted trials in cases covering a wide variety of such issues including vehicle occupancy, staged and semi-staged accidents, LSI and deliberate exaggeration and had enjoyed high success rates in persuading courts to dismiss such claims.
Rachel has recently authored and delivered lectures on the issue of 'fundamental dishonesty' in relation to the new QOCS regime and s.57 CJ&CA 2015.
Professional memberships:
Personal Injury Bar Association
Employment Law Bar Association
Qualifications & awards:
MA (Oxon)
Gray's Inn Scholar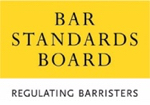 Rachel Russell is regulated by the Bar Standards Board (BSB) and holds a current practising certificate. If you are not satisfied with the service provided, please read
here
.