We are delighted to welcome three new pupils to St John's Chambers
1st April 2021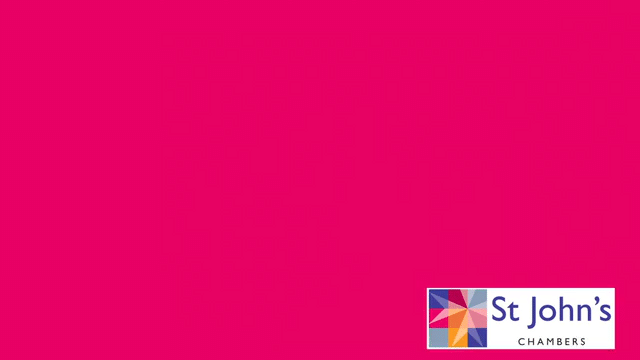 St John's Chambers is proud to announce that on 1st April 2021, three new pupils commenced their pupillage in our successful Family & Divorce, Clinical Negligence & Personal Injury and Commercial & Chancery teams.
Diana Pannizzon-Pineda who joins our Family & Divorce team will be under the supervision of Julia Belyavin. Whilst Diana was studying at the University of Bristol she volunteered as a Legal Advisor for their law clinic. She was also a Researcher and Writer for the Human Rights Implementation Centre (HRIC) at the University, as well as Research Director for Lawyers Without Borders (LWOB) (Bristol Student Division). To find out more about Diana, read here.
Diana said: "I am most looking forward to finally being able to focus on family law as this is the area of law that interests me the most. As the work undertaken by the Family & Divorce team at St John's is challenging and varied, I am aware that it is going to be a steep learning curve, but I am excited to be exposed to a whole range of issues and to be pushed out of my comfort zone!"
Jack Pankhurst undertakes his specialist commercial and chancery pupillage under the supervision of Nick Pointon. During the year between his LLB and Masters studies, Jack worked in the international buying department of a large UK business and later as an investment banking analyst at JPMorgan. Whilst at University, Jack was involved with pro bono projects in UK and further afield. Recently, Jack helped produce guidance on the Coronavirus Job Retention Scheme for employees impacted by the consequences of the pandemic in England and Wales. To find out more about Jack, read here.
Jack said: "I look forward to exploring some of the different branches of Commercial and Chancery work within Chambers and to making the most of the new learning opportunities that the next few months will bring. Having studied Law for six years, I am also excited to build on my academic knowledge and to begin to use it in practice."
Lauren Karmel joins our Clinical Negligence and Personal Injury teams under the supervision of Justin Valentine and Vanessa McKinlay. Before starting her pupillage with us, Lauren worked at NHS Resolution as a Case Manager, where she had her own caseload of clinical negligence claims. She regularly attended mediations and settlement meetings, and was responsible for proactively managing the investigation, quantification and negotiation of claims. Lauren has also volunteered at the Free Representation Unit, the Citizens Advice Bureau and for the National Centre for Domestic Violence. To find out more about Lauren, read here.
Lauren said: "I am very much looking forward to seeing some advocacy and hopefully getting inside a court building as the national lockdown eases. I am really excited to assist members of chambers in the cases they are working on, as the calibre of work members of Chambers receive is nationally recognised."
We wish the best of luck to our new pupils and hope they enjoy their time at St John's Chambers.