Jack joined Chambers in April 2022 following the successful completion of his specialist commercial and chancery pupillage. He accepts instructions in all of the main areas of commercial and chancery law. Jack's pupil supervisors were Nick Pointon, Charlie Newington-Bridges, Oliver Wooding, and James Pearce-Smith.
At the start of pupillage, and under the supervision of Nick Pointon, Jack gained significant experience of offshore disputes, including private client work as well as heavy-weight commercial litigation before the Royal Court of Jersey. Since starting his practice, Jack has been instructed to assist as English counsel in various offshore matters in his own right. He maintains a growing practice in this area.
Jack also regularly appears in trials and in a range of interim procedural hearings such as applications to strike out claims and set aside judgments. In addition to his commercial practice, Jack undertakes a range of more traditional chancery work, including advice and representation in property, wills and trust matters. He recently appeared in the High Court on a pre-action disclosure application relating to a will.
Before coming to the Bar, Jack worked briefly in the buying department of a large UK business and as a German-speaking Analyst at JPMorgan.
Professional memberships:
Qualifications & awards:
LLB (Hons) Law and German – First Class Honours – Cardiff University
Austrian Law (Erasmus) – Leopold-Franzens-Universität Innsbruck
LLM in Comparative and European Private Law – University of Edinburgh
BPTC – VC – BPP University (Bristol)
Lord Denning Scholar – Lincoln's Inn (2019)
Excellence Scholar – BPP (2019)
Ewan Cameron Scholar – Edinburgh Law School (LLM Academic Scholarship) (2018)
The Geldards Prize for Highest Overall Performing Student across the 'Law and Language' Cohort (2017)
Mollie Williams Prize for Highest Result in Written German (2017)
Martha Gillespie Prize for Outstanding Achievement in First Year Examinations (2014)
Additional information:
Jack grew up in the South West and enjoys cooking, hiking, and travelling. During his year abroad in the Tirolean Alps, he also took the opportunity to improve his skiing and (more successfully) his German language skills.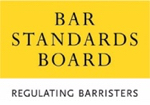 Jack Pankhurst is regulated by the Bar Standards Board (BSB) and holds a current practising certificate. If you are not satisfied with the service provided, please read
here
.