Brittany provides expert advice, is professional in her manner and approachable.  Her advice is detailed yet practical."
Legal 500, 2021
Property and Construction
Brittany has acted for clients in a range of real property matters, including boundary disputes and adverse possession claims, the enforcement of restrictive covenants and the creation and infringement of easements. Brittany's focus is on achieving a workable, cost-effective solution at an early stage, but where that is not possible, she is comfortable appearing in multi-day hearings, such as the matter of Irvine & Prazsky v Clement [2018] UKFTT 0610 (PC), in which she successfully resisted a claim for adverse possession, dealing with discrete elements of the law of adverse possession such as the impact of the grant of tenancies on the running of time and the type of use that could be expected of different types of land.
Brittany is comfortable with technical arguments pertaining to the tribunal's jurisdiction, having dealt with such issues in cases concerning the determination of boundaries, as well as in service charge disputes, and is able to assist clients in deciding whether to pursue disputes in a tribunal or through the courts.
Brittany is at ease dealing with the cross-examination of experts and is comfortable running technical or complex arguments. However, she also recognises the importance of advising a client in plain English, ensuring that they are able to understand the risks and range of outcomes and make informed decisions.
Landlord and Tenant
In commercial matters, Brittany has experience of acting for both landlord and tenant in opposed and unopposed lease renewals under the Landlord and Tenant Act 1954, disputes concerning assignment (including issues of delay or reasonableness), the enforcement of covenants and claims for possession (including arguments concerning forfeiture, waiver and relief). Brittany has advised clients at an early stage on matters such the likelihood of making out various grounds of recovery, and regularly appears in trials concerning the terms of lease renewals.
Brittany also regularly advises and appears on behalf of landlords and tenants alike in residential matters, in issues ranging from possession, to disrepair, service charge disputes and to the acquisition or extension of leases. Brittany is able to suggest practical courses of action in matters that are not straightforward; recently she advised a tenant on the appropriate course of action in circumstances where the tenant wished to purchase the freehold of his dwelling, but the landlord was unable to prove his title.
Her knowledge also covers discrete points, such as the law as it relates to the service of notices. Her knowledge of the technical aspects of the law means that she is able to pick up on obscure points at an early stage that require careful management in order to ensure that they do not cause difficulties down the line.
Professional memberships:
The Honourable Society of the Middle Temple
Chancery Bar Association
Qualifications & awards:
BPTC, Cardiff University
Diploma in Law, Cardiff University
Philosophy, Politics & Economics, Hertford College, University of Oxford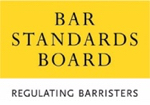 Brittany Pearce is regulated by the Bar Standards Board (BSB) and holds a current practising certificate. If you are not satisfied with the service provided, please read
here
.