He explains things in ways that clients can relate to and understand, and he is very responsive. In court, his advocacy is really great – he is tenacious and has a very good command of his brief."
Chambers UK, 2021
Partnership
James has over 20 years' experience as a commercial litigator, including 8 years as a commercial litigation solicitor before his transfer to the Bar in 2002. Throughout that time James has regularly advised and represented parties in partnership disputes, especially in connection with professional partnerships. James has advised in connection with partnerships of solicitors, accountants, doctors, dentists and vets, as well as farming partnerships and commercial partnerships.
James is currently representing parties in a dissolution action in the High Court concerning a substantial farming partnership in Somerset. He is also acting for partners in a South Wales GP practice in another dissolution action. Recently, James has represented a partner expelled from a solicitors' practice in a complex dispute involving allegations of dishonesty.
Professional memberships:
Qualifications & awards:
MA (Cantab)
Admitted as a Solicitor 1994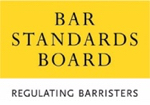 James Pearce-Smith is regulated by the Bar Standards Board (BSB) and holds a current practising certificate. If you are not satisfied with the service provided, please read
here
.