Cuts to the heart of a case and addresses the true issues, with a level of legal knowledge that instils confidence in his clients."
Legal 500, 2021
Commercial Litigation
James is the head of our commercial team and has over 25 years' experience as a commercial litigator, including 8 years as a commercial litigation solicitor at two major law firms before transferring to the Bar in 2002.
As a barrister, James has continued to specialise in commercial litigation, representing businesses from SMEs to major international companies (such as Airbus and Dyson) in a broad range of commercial disputes across a wide spectrum of industries (including IT, manufacturing, agriculture, food processing and the rail industry). As well as disputes between companies, James also regularly advises on share purchase disputes and claims against directors and employees for breaches of post-termination covenants and other breaches of duty.
James has strong analytical and numerical skills, and the ability to get to grips quickly with the technicalities and nuances of commercial disputes, no matter what the context. His approach is to get to the heart of the issue as directly as possible, to provide clients with effective and commercially-focused advice.
James has considerable experience of representing clients in trials, injunction hearings and other contested applications, typically in the Business & Property Courts, the High Court and arbitrations, and often against QCs. He also uses his skills as a qualified mediator to assist clients in commercial mediations.
Professional memberships:
Qualifications & awards:
MA (Cantab)
Admitted as a Solicitor 1994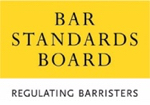 James Pearce-Smith is regulated by the Bar Standards Board (BSB) and holds a current practising certificate. If you are not satisfied with the service provided, please read
here
.