Rebecca is technically very able but also gives practical advice in terms of different approaches and strategies in a dispute. Her commerciality has found favour with clients. She is very measured and organised and you always feel in safe hands with Rebecca."
Legal 500, 2021
Property and Construction
Rebecca is a construction lawyer, a TECBAR adjudicator, and accredited civil Mediator and a panel member at specialist mediation provider M4C.
In Adjudication Rebecca acts as both decision maker and party representative.  As Adjudicator Rebecca is on the TECBAR panel (in the "10 years call plus" senior list) and has also been appointed by party agreement.
Rebecca is regularly involved in payment disputes (including so called "smash and grab") but also acts in cases involving all aspects of construction law and disputes – for example, contract interpretation, enforcement of adjudicators' decisions, defects claims, damage to plant, subrogation and JCT insurance provisions and non-fault decennial insurance.
Rebecca's construction practice includes international arbitration and she has recently been engaged in an ICC arbitration concerning the construction of an oil pipeline.
Rebecca delivers presentations and seminars on construction related topics.  Topics in 2017 include mediation myth busting for M4C, a Construction Act update (including "smash and grab" and jurisdiction in adjudication) for the Adjudication Society and difficult questions in civil mediation at St John's.
Appointments:
Mediation: Accredited Civil Mediator, panel member at specialist mediation provider M4C
Adjudication: TECBAR accredited Adjudicator
Arbitration: Associate of the Chartered Institute of Arbitrators      
Professional memberships:
Personal Injury Bar Association
Technology and Construction Bar Association
Society of Construction Law
Adjudication Society
Chartered Institute of Arbitrators
Qualifications & awards:
Barrister
Accredited Adjudicator
Accredited Civil Mediator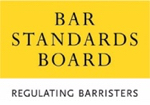 Rebecca Taylor is regulated by the Bar Standards Board (BSB) and holds a current practising certificate. If you are not satisfied with the service provided, please read
here
.