Rhodri's practice focusses on clinical negligence, inquests, and personal injury.
Rhodri specialises in clinical negligence, acting for both claimants and defendants. Before retraining as a barrister Rhodri practiced as a medical doctor for 18 years, principally in A&E and general practice. His wealth of knowledge and experience enables him to quickly grasp the relevant issues in all aspects of medical law.
His recent experience includes advising and drafting statements of case in relation to claims in general practice, anaesthetics, cardiology, orthopaedics, ophthalmology, general surgery, and dentistry. Rhodri assisted in the appeal case of David Price v Cwn Taf University Health Board [2019] EWHC 938 (QB). He has a particular interest in claims with complex issues of causation.
Rhodri also has significant experience in inquests representing families and Healthcare Trusts. His experience includes representing the family in a seven-day inquest following a neonatal death. He recently represented a GP following the death of a patient.
His personal injury practice includes advice, applications, and fast-track trials relating to road traffic accidents, employer's liability and occupier's liability.
Qualifications & awards:
University of Law Bloomsbury – BPTC (very competent) 2017
University of Law Bloomsbury – GDL (distinction) 2016
Membership of the Royal College of General Practitioners 2012
Diploma of Child's Health 2010
Membership of the Royal College of Emergency Medicine 2007
MBChB (bachelor of medicine and bachelor of surgery) Manchester 2000
Additional information:
Rhodri has an interest in art and has had two exhibitions of his work.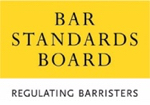 Rhodri Jones is regulated by the Bar Standards Board (BSB) and holds a current practising certificate. If you are not satisfied with the service provided, please read
here
.