He is extremely experienced and capable."
Chambers UK, 2021
Construction
Richard has experience and expertise in a large variety of construction and engineering matters. Examples of his experience in specialist issues and subject matter are as follows:
Commercial property and residential developments
Condensation and thermal insulation
Curtain walling
Defective works and other contractual disputes
Final account, extension of time and defect claims
Mundic Block and pre-fabricated concrete construction in residential buildings
Product liability with particular reference to building materials
Roads, bridges, drains and waterways
Sports stadia and leisure facilities
Recent work includes: 
Burges Salmon LLP v Temple Quay 20 Ltd – acting for the tenant claiming damages from a developer / landlord for late completion of the development prior to occupation by the tenant.
Al Khalaf v Brill & Owen – defending a claim against architects for the design and supervision of building works, with a claim in respect of delay in the completion of the building works.
Taylor Wimpey v HGH Groundworks Ltd – defending a claim in respect of defective foundations on an estate of dwelling houses.
Castle Building & Construction Ltd v Brake – representing the employer in a construction case.  Sued by the contractor and counterclaiming in respect of defective works and the final account in respect of a holiday development.  2 week trial in TCC.
Croydon Hotels v Ardmore Construction Ltd – acting for the claimant in a claim arising out of the defective installation of cladding and roofing materials and a claim for liquidated damages.
Denton v TH White Ltd / Delaval  – acting for the claimant farmers in a claim in respect of the defective installation / supply of a milking parlour leading to significant loss of profits – compromised following lengthy litigation including a Court of Appeal decision on relief from sanction [2014] EWCA Civ 906.
Leumi ABL Ltd v Tinnelly Construction Ltd  – acting for the defendant contractor in respect of a claim by debt factors acting on behalf of a building cladding material supplier suing for £500k.
Professional memberships:
Personal Injury Bar Association
Chartered Institute of Arbitrators and Technology
Construction Bar Association
Qualifications & awards: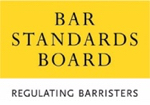 Richard Stead is regulated by the Bar Standards Board (BSB) and holds a current practising certificate. If you are not satisfied with the service provided, please read
here
.