Ryan accepts instructions in all areas of family law with a particular interest in care proceedings. Ryan often represents vulnerable parties with cognitive difficulties including through the OS and those who require the assistance of an intermediary.
Public Law Children- Non Accidental Injury
As both a Solicitor and Barrister, Ryan has gained extensive experience of representing parents and children within cases where they are accused of  inflicting physical harm.
Ryan has experience of representing clients in cases with linked criminal proceedings. Including representation of clients at joint directions hearings. Ryan understands the importance of these hearings and the difficulties relating to inter proceedings disclosure.
A Local Authority v W (2017) representation of a step-father in care proceedings accused of assaulting two children. The Court finding that the injuries to the younger child were not deliberately inflicted.
Re I (2018) representation of a mother from an African background accused of  inflicting physical punishment on her children. The case ending with the children being returned to her care.
Re MB (2019) representing a 13 year old girl who was in the pool of perpetrators for inflicting a skull fracture to a 9 month old child. The Court finding that she did not inflict the injuries.
Re B (2020) representation of a father within care proceedings in which it is alleged the mother has induced serious illness in the youngest child. The case involves multiple experts reports.
Public Law Children- Sexual Abuse
Ryan has built up experience in cases involving allegations of sexual abuse including by children. Ryan understands the very sensitive and complex nature of these proceedings   including the procedure when a party requests that a child should give evidence.
Re G (2018) representation of a father in complex care proceedings relating to a number of children. One of the subject children had made allegations of sexual abuse against the paternal grandfather.
Re D (2018) representation of a mother in care proceedings at a fact finding hearing to determine if she had suffered sexual and physical abuse at the hands of the father. Findings were made in those terms against the father.
Public Law Children- Neglect
Ryan regularly represents local authorities, parents and children in public law proceedings involving neglect of children.
Re T (2017) EWFC B52 Ryan represented a grandfather opposing the removal of his grandson from his care into foster care. HHJ Wildblood QC said the following about how Ryan had conducted the case in his judgment:
"The points that are made on behalf of this grandfather by his skilled and committed advocate (Mr Morgan) are strong and well argued. Mr T has been very well represented"
A Local Authority v L and C (2019) Representation of the local authority at a contested multi day final hearing seeking kinship care for two siblings and care and placement orders for a half sibling.
Re J (2019) – representation of a 13 year old mother in care proceedings relating to her own child.
A Local Authority v LC (2018) – representation of a local authority at a DoLS hearing at which the Court endorsed the care plan for a teenage child which deprived her of some  aspects of her liberty.
Ryan is direct access qualified. He draws on his experience as a solicitor when advising clients in this capacity. Read more here.
Qualifications & awards:
University of the West of England – LLB (Hons) – First Class
Admitted to the Roll of Solicitors of England and Wales-  November 2014
Called to the Bar – July 2017 ( Lincolns Inn)
Additional information:
Ryan is a keen rugby player and Bristol Rugby supporter. He also enjoys cricket, surfing and walking his Dachshund.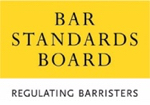 Ryan Morgan is regulated by the Bar Standards Board (BSB) and holds a current practising certificate. If you are not satisfied with the service provided, please read
here
.