Tim appears regularly at public inquiries and has handled all kinds of proposals, including those for housing development (with a focus on those raising issues relating to the need for housing and housing land supply), employment, retail, listed building waste and minerals matters.
Other aspects of his practice include:
Working closely with and advising local authorities on the preparation of local plans and appearing on behalf of local authorities and developers at examinations in public.
Promoting town centre redevelopment and sustainable urban extensions, including through the making of compulsory purchase orders.
Gypsy and traveller planning applications, appeals and enforcement, including injunctions (focusing on human rights and discrimination issues and the assessment of need).
Advising on and appearing at public inquiries into sensitive development affecting Green Belt, SPAs, SACs, listed buildings, registered historic parks and garden, conservation areas and windfarm development.
Negotiation and re-negotiation of section 106 agreements.
Planning enforcement: injunctions, stop notices, "direct action" under s.178 of the 1990 Act and enforcement appeals.
Town and village greens, and commons.
Compulsory purchase and compensation on behalf of developers, land owners and local authorities.
Tim's local government practice focuses on:
Environmental protection (especially EPA 1990)
Creation of shared services
Licensing and state aid
Local authority modernization
Local government reorganisation
Local authority contracting and housing
Procurement
Vires issues
Professional memberships:
 Royal Town Planning Institute
Qualifications & awards:
University of Birmingham, BSc (Hons) Geography 1982; University of Sheffield, MA Town and Regional Planning 1985;  University of Warwick Business School, Master of Public Administration 2007. MRTPI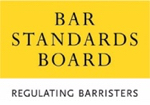 Timothy Leader is regulated by the Bar Standards Board (BSB) and holds a current practising certificate. If you are not satisfied with the service provided, please read
here
.