He attracts praise for his down-to-earth approach. 'Very friendly and unstuffy. He's very easy to use and comes up with ideas that he's happy to discuss and get creative about.' 'Impresses with his ability to pick up on factually heavy matters and present them in a high-pressure area.' "
Chambers UK, 2020
Chancery
Adam is a specialist commercial and chancery barrister. His practice covers a wide range of areas including real estate work, Court of Protection matters, wills, trusts & probate cases, insolvency, company and commercial disputes.
One of Adam's main areas of expertise is proprietary estoppel, in relation to which he has two reported cases: Davies v Davies (a Court of Appeal case in which he was led by Leslie Blohm QC) and Culliford v Thorpe in the High Court. In addition, Adam has written material published across a number of forums, and has given various talks and seminars, on proprietary estoppel and the issues which can arise in estoppel cases.
Another of Adam's main specialisms is property damage. He is regularly instructed in factually and legally complicated property damage cases which require in-depth analysis. He frequently advises and drafts pleadings in respect of such matters and has guided numerous cases from the initial advice stage to the obtainment of substantial settlements.
At the beginning of his career at the Bar, Adam spent a large proportion of his time advising and assisting a hub of Welsh Authorities in relation to public procurement contracts worth circa £300,000,000, this gave him early exposure to large-scale commercial work. More recently he has been involved in landlord and tenant matters, shareholder litigation, Companies Act applications, and various other types of chancery and commercial work, including numerous contractual and construction matters.
Lastly, Adam is also an enthusiastic mediator having accrued hundreds of hours of mediation training and experience over the last five or so years. For further details in relation to his mediation practice please see his dedicated mediation webpage which can be accessed here.
Click here to connect with Adam via LinkedIn.
Professional memberships:
Qualifications & awards:
MA (Cantab) Cambridge University (Philosophy)
Graduate Diploma in Law (Distinction)
Bar Professional Training Course (Outstanding)
Buchanan Prize
New Court Chambers Prize
Lord Denning Scholarship
Northumbria University BPTC Scholarship
Lord Brougham Scholarship
Hardwicke Entrance Award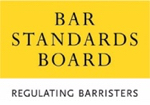 Adam Boyle is regulated by the Bar Standards Board (BSB) and holds a current practising certificate. If you are not satisfied with the service provided, please read
here
.