A brave advocate who will stand his corner in front of a difficult judge. Clients love him as he speaks their language and provides very sensible and commercial advice. 'He's excellent with clients, has a keen eye for detail and is a powerful and persuasive advocate.' "
Chambers UK, 2021
Personal Injury
Andrew undertakes complex clinical negligence work involving difficult issues surrounding breach of duty and causation primarily on behalf of NHS Trusts in England and Local Health Boards in Wales.
He had notable success in the latter part of 2019, including the successful defence at trial of a claim against a Professor of Colorectal Surgery who was accused of negligent execution of a laparascopic colon resection in which it was alleged that there had been a negligent perforation of a ureter. Hitherto he defended a claim for inappropriate treatment of a suspected pulmonary embolism causing a fatal cerebral infarction which was tried by Sir Robert Francis QC. Presently he is involved in defending claims for alleged negligent spinal surgery and another claim for an alleged failure to treat Charcot arthropathy.
Andrew is able to provide detailed, high quality defences and other paperwork within a rapid time-frame and has seen this aspect of his caseload grow substantially this year.
Appointments:
A Panel of GLD counsel, dealing with the most complex work on behalf of government
Attorney General's List of Panel Counsel 2012 – 2023
Professional memberships:
Member of the Personal Injury Bar Association Scholarships Benefactor's and Blackstone scholarships from Middle Temple
Qualifications & awards: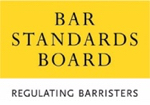 Andrew McLaughlin is regulated by the Bar Standards Board (BSB) and holds a current practising certificate. If you are not satisfied with the service provided, please read
here
.