Andrew is one of the most capable and pleasant opponents. He is a joy to be against and always has a complete handle on his cases. He is clearly an experienced advocate."
Chambers UK, 2021
Industrial Disease
Andrew is a leading industrial disease barrister whose work takes him all over the country but especially in the South West and Wales. He is one of a handful of specialists nationwide recommended in Chambers UK spotlight table for disease work as well as the Legal 500. He is the only barrister in Bristol who has retained his place in the Chambers & Partners spotlight table for disease work over the past 5 years.
He has been involved in a number of reported cases involving asbestos/respiratory disease (mesothelioma, asbestosis, lung cancer, occupational asthma), occupational stress and harassment/bullying, noise, work related upper limb disorders, hand/arm vibration syndrome, sexual abuse, bacterial exposure (c difficile, mrsa, campylobacter). He is also a Panel A member of the TSOL panel. He represented the Secretary of State for Transport in Smith v Secretary of State for Transport [2020] EWHC 1954 (asbestosis). He successfully defended nearly 20 claims for alleged symptoms arising from exposure to ammonia gas and aluminium salts at a chemical plant in Shropshire which were discontinued after defences were filed. Presently he is instructed in several very substantial mesothelioma claims including the defence of one pleaded at in excess of £3m.
Andrew successfully represented the defendant in the Court of Appeal in the case of Coventry University v Mian [2014] EWCA Civ 1275, an appeal against a decision of HHJ Barrie that the university was liable to Dr Mian, a senior lecturer, for work-related stress. In 2013, Andrew defeated a huge claim for stress at work involving an 8-day High Court trial, the defence of a substantial claim for exposure to C difficile causing permanent bowel problems, defending a claim for acoustic shock and recovering damages for claimants in various complicated mesothelioma claims. He acted on behalf of the Bank of New York Mellon in connection with a claim for in excess of £1 million by a former Head of Executive Office for stress at work, which was reported in the national press.
Appointments:
A Panel of GLD counsel, dealing with the most complex work on behalf of government
Attorney General's List of Panel Counsel 2012 – 2023
Professional memberships:
Member of the Personal Injury Bar Association Scholarships Benefactor's and Blackstone scholarships from Middle Temple
Qualifications & awards: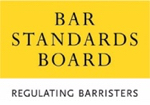 Andrew McLaughlin is regulated by the Bar Standards Board (BSB) and holds a current practising certificate. If you are not satisfied with the service provided, please read
here
.