A very personable, sound adviser."
Legal 500, 2017
Regulatory, Health and Safety, and Licensing
Andrew's strong background in the fields of employer's and public liability work as well as industrial disease, has provided the perfect springboard to develop a thriving health and safety practice on behalf of defendants who face prosecution by the HSE or local authorities.
Andrew has been instructed by various FTSE 100 companies in connection with the defence of criminal proceedings including Tata Steel UK Ltd, Dairy Crest, Vion Foods, and Federal Mogul and is highly regarded by a number of insurers.
Notable successes in recent years include leading the defence of a prosecution against a director of a logistics company following the death of a banksman, and a prosecution against two companies and two individuals by the Royal Borough of Windsor and Maidenhead for various alleged breaches of the Health and Safety at Work Act 1974 following the death of a rigger at the Bray Studios in Reading which resulted in the collapse and acquittal of all concerned.
Andrew has also appeared  before Mr Justice Field to mitigate on behalf of a large hotel following the death of a guest in its swimming pool and is actively involved in a number of ongoing cases which are in the early stages of prosecution.
Andrew understands the anxieties and difficulties faced by companies and their directors whenever a prosecution arises and responds swiftly and flexibly to requests their requests for advice or representation.
Andrew is qualified to undertake public access work in appropriate cases.
Appointments:
A Panel of GLD counsel, dealing with the most complex work on behalf of government
Attorney General's List of Panel Counsel 2012 – 2023
Professional memberships:
Member of the Personal Injury Bar Association Scholarships Benefactor's and Blackstone scholarships from Middle Temple
Qualifications & awards: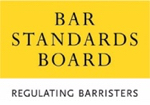 Andrew McLaughlin is regulated by the Bar Standards Board (BSB) and holds a current practising certificate. If you are not satisfied with the service provided, please read
here
.