The most thorough man I've ever met. He leaves no stone unturned."
Chambers UK, 2021
Personal Injury
Christopher is one of the leading personal injury and clinical negligence silks. He acts for both claimants and defendants, and the majority of his work involves multi-million-pound catastrophic brain and spinal injuries cases that very often contain complex medical causation and long-term care plan issues.
He is very experienced in negotiating solutions to funding problems involving indemnities or other facilitative outcomes.
He is known to be terrifically hard-working and has a reputation for being able to provide swift responses to requests for advice and guidance where the papers are voluminous and the timescales are short. He is regularly brought in at short notice to advise in consultation and to take part in round-table discussions at critical junctures in large cases. He is also well known for being an astute tactician and a highly skilled cross-examiner in court.
Although a senior Silk, Christopher is very much a team player who finds that a collaborative approach to running a case achieves a lot more for the client in terms of outcomes.
Christopher has extensive experience of appearing before the Appellate courts. He appeared for the successful appellant in the Court of Appeal in the case of Mirvahedy v Henley [2003] 2 AC 491 HoL; [2002] CA, and successfully upheld the decision in the House of Lords. He acted for Mr Hoare in the House of Lords in A v Hoare [2008] EWHC 1573, and appeared for the successful appellant in the Court of Appeal in Hide v Steeplechase Company Limited & Ors [2013] EWCA Civ 545, a case concerning the interpretation of Regulations 4(1) and 4(3) of the Provision and Use of Work Equipment Regulations 1998 and the effect of the EU Directive. He also appeared in an important case in the Court of Appeal about a highway maintenance decision in the case of Devon County Council v TR [2013] EWCA Civ 418.
As a result of his renowned expertise in personal injury and family law, he is also instructed in cases where divorce follows severe injury leading to complicated arguments over the distribution of damages awards and in which consequential issues arise over care packages. His experience in the field of public law Children Act work translates to negligence claims involving local authorities.
Appointments:
Visiting Fellow UWE
Elected a Bencher of the Inner Temple in July 2016
Professional memberships:
Family Law Bar Association (Founder Chairman of Bristol branch)
Personal Injury Bar Association
Professional Negligence Bar Association
Qualifications & awards: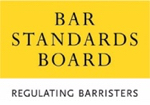 Christopher Sharp QC is regulated by the Bar Standards Board (BSB) and holds a current practising certificate. If you are not satisfied with the service provided, please read
here
.