Harriet has joined chambers after her completion of pupillage under the supervision of Susan Hunter. Harriet joins St John's Chambers as a Justice First Fellow, a scheme devised by the Legal Education Foundation for the next generation of social welfare lawyers.
Harriet is accepting instructions in the following areas:
Children Private Law
Children Public Law
Schedule 1 Children Act 1989
Divorce & Financial Remedies
Part IV Family Law Act 1996 (Domestic Violence)
ToLATA 1996
Harriet gained direct public children experience when working with volunteers in child protection where she was placed with a family with children on a child protection plan; she visited them weekly to help them manage their lifestyle and presented her reports at child protection conferences.
Harriet was also a tribunal advocate with IPSEA, a charity which provides legal advice and representation to parents with children with special educational needs and disabilities.
As part of the Fellowship, Harriet worked as a Caseworker for the Bar Pro Bono Unit and has undertaken a project teaching children about their role within the family justice system.
Qualifications & awards:
BPTC (University of Law) – Very Competent
GDL (Nottingham Law School) – Commendation
BA (Hons) Philosophy and Classical Civilisation (The University of Nottingham)
BPTC Exhibition Scholar (2014) – The Honourable Society of the Inner Temple
GDL Exhibition Scholar (2013) – The Honourable Society of the Inner Temple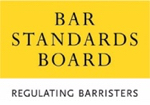 Harriet Dudbridge is regulated by the Bar Standards Board (BSB) and holds a current practising certificate. If you are not satisfied with the service provided, please read
here
.