James is extremely engaging, commercial and pragmatic. He has an amazing ability to identify the heart of the issues, and deliver advice which truly understands the client's prospective. He is also extremely responsive."
Legal 500, 2022
Personal Injury
James accepts instructions in all areas of personal injury work acting for both claimants and defendants. He is presently conducted as sole counsel in a number of cases worth up to £1 million and in others where there are complex liability and quantum issues.
Particular specialisms include construction industry, road traffic accidents, fraud and public liability. James is regularly instructed to act where there are allegations of fraud or fundamental dishonesty and he is an experienced trial advocate particularly where there are causation concerns. He is a specialist in all procedural matters and has recently acted in several cases concerning, inter alia, the deployment of surveillance evidence, stand alone fundamental dishonesty hearings and the disapplication of QOCS.
This work complements instructions in the full range of road traffic accidents, public liability and employer's liability (including industrial disease) matters together with recovery contribution claims. James has a significant advisory and drafting practice dealing with all aspects of liability, quantum and procedure.
James is instructed in the full range of workplace claims including claims involving work-related stress and occupational stress as well as classic six pack claims. He is frequently instructed on behalf of local authorities and other public bodies including highways claims, actions against the police, and assault cases.
James has a strong focus on disease work and is regularly instructed in NIHL and asbestosis cases particularly where there are limitation or other procedural concerns.
James undertakes all aspects of inter-parties costs work, whether arising in a personal injury context or otherwise. This includes costs management, detailed assessments and dealing with technical issues such as the validity of retainers. He is also regularly instructed with costs issues in general litigation, particularly arising out of the portal or fixed recoverable costs regime. James conducts regular seminars dealing with costs updates, such as the budgeting regime and subsequent changes, and fixed costs under Part 45 & the Portal.
Professional memberships:
LLB (Hons) Durham & BVC Nottingham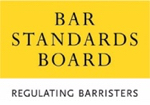 James Marwick is regulated by the Bar Standards Board (BSB) and holds a current practising certificate. If you are not satisfied with the service provided, please read
here
.