John is incredibly approachable, user-friendly and client-friendly. He is able to set out technical legal points clearly, concisely and in plain English. He is also a very good trial advocate and never seems flustered; he is clam, collected and measured in his delivery. John is brilliant and a first choice in any complex and important property dispute."
Chambers UK, 2022
Real Estate Litigation
John is very well versed in handling a variety of complex cases, and is frequently instructed on behalf of estates, developers, public authorities as well as private clients. He is ranked as a Star individual in Chambers UK for real estate litigation, as well as being one of Legal 500's leading individuals.
Chambers UK describe him as "… an exceptional barrister both in terms of his judgement and his people skills and as good as any senior junior in the country." He has a First Class Law degree from Oxford University and Masters of Law degrees from Cambridge University and the University of Pennsylvania. He was formerly an Attorney in New York.
John's practice covers the whole area of real estate but his particular specialisms include the following:
Conveyancing disputes
Contracts for the sale of land, for example, title problems, interpretation, termination, etc.
HM Land Registry practice
Options/rights of pre-emption
Overage clauses
Mortgages
General land disputes
Rights of way, rights to light, water rights and profits
Restrictive covenants
Boundaries
Party walls
Adverse possession
Proprietary estoppel
Nuisance (including tree roots, flooding and subsidence)
Landlord and Tenant
Principally commercial property but also agricultural and residential
Lease construction
Rent reviews
Service charge disputes
Dipalidations
Break notices
Assignments and sublettings
1954 Act renewals
Forfeiture
John has written a book on Land Licences, (Jordans Publishing) in which Lord Neuberger of Abbotsbury writes the foreword. He is a contributor to the New Law Journal, a member of the Chancery Bar Association and Agricultural Law Association, and regularly tweets on property law, giving updates and news on cases, legislation, regulation and market developments. Follow him on Twitter @sharples_john.
Professional memberships:
Member of Chancery Bar Association
Member of the Agricultural Law Association
Secretary of the Western Chancery & Commercial Bar Association
Qualifications & awards:
BA (Oxon) 1st Class 1986
LLM (Cantab) 1987
LLM (University of Pennsylvania) 1988
Thouron Scholar (University of Pennsylvania) 1987-8
Attorney-at-Law New York State 1991
Queen Mother's Scholar 1992
Sachs Prize & Campbell-Foster Prize 1993 (all Middle Temple)
Additional information:
Before joining the Bar, John practised as an attorney-at-law in a Wall Street law firm from 1989 to 1991. His practice there included contentious take-overs and major litigation for international banks, insurance companies and brokerage houses.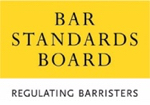 John Sharples is regulated by the Bar Standards Board (BSB) and holds a current practising certificate. If you are not satisfied with the service provided, please read
here
.