He's a really good advocate and has got a presence that makes clients take him seriously, as well as judges." "Extremely helpful and approachable, and his advice is clear and thorough."
Chambers UK, 2021
Real Estate Litigation
Oliver has a specialist practice that focuses on real estate matters, and is regularly instructed as an advocate, advisor, and mediator in a wide range of disputes. His expertise includes:
Landlord & Tenant
Oliver is experienced in both residential and commercial landlord and tenant disputes.  He advises and appears for both landlords and tenants.
Recent cases include:
Appearing in the LVT (as it then was) in claims for the replacement of managers and determination of service charges.
Appearing in a claim by a landlord for damages in waste.
Claims for relief from forfeiture.
Opposing the renewal of 1954 Act tenancies.
Boundary Disputes
Oliver is instructed and appears in boundary disputes at all stages, from pre-action to trial both before the courts and the First Tier-Tribunal.
Town & Village Greens
Oliver advises upon and acts in disputes and inquiries involving TVG applications.  His current instructions include for the landowner in a four day TVG inquiry in Plymouth.
Property Damage & Insurance Disputes
Oliver advises and appears on behalf of claimants and defendants across a spectrum of property insurance matters.  As well as disputes, Oliver can also advise on policy coverage matters.
Recent cases include:
Advising and drafting particulars of claim in a residential flooding dispute.
Appearing on behalf of a claimant in a c. £200,000 claim for fire damage to commercial premises.
Residential Property
Oliver is experienced in claims relating to a variety of real estate disputes, including constructive trusts and co-habitation disputes.
Recent cases include:
Contested TLATA applications as to beneficial ownership and orders for sale.
 Equitable accounting of a family home.
Mediation
Oliver is instructed to attend, and acts as a mediator, in all real estate disputes.  He has also conducted mediations by telephone for the convenience of the parties.
Professional memberships:
ACTAPS (Associate Member)
STEP (Affiliate Member)
Chancery Bar Association
Agricultural Law Association
Court of Protection Bar Association
Property Bar Association
Qualifications & awards:
BA (Hons) Modern History (Oxon.)
M.St Modern History (History of the United States of America) (Oxon.)
GDL (City)
Exhibitioner of Lincoln College, Oxford (2003-2005)
Scholarship from the Rhodes Trust (2003)
Queen Mother Scholar
Harmsworth Entrance Exhibitioner of Middle Temple (2007-2009)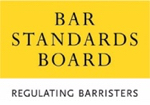 Oliver Wooding is regulated by the Bar Standards Board (BSB) and holds a current practising certificate. If you are not satisfied with the service provided, please read
here
.