The go-to in the South West on costs issues. Down to earth, commanding presence in court."
LEGAL 500, 2021
COSTS
Darren is one of the leading personal injury costs barristers in the South West, and ranked in tier 1 by The Legal 500. He has appeared in some of the leading cases following the recent rule changes arising from Jackson, QOCS and fixed fees. Some exemplar cases include:
Casseldine v The Diocese of Llandaff Board for Social Responsibility (a charity) before the Regional Costs Judge Phillips in Cardiff – for some time the "leading" case on QOCS protections where a pre Jackson CFA is terminated before proceedings are issued and a post Jackson CFA is entered in to. (Overturned by the Court of Appeal in Catalano v Espley-Tyas Development Group Ltd [2017] EWCA Civ 1132)
Bruno Manuel Dos Santos Mendes v Hochtief Construction (UK) Limited (2016) EWHC 976 (QB) against Nicholas Bacon QC in the High Court – On the recoverability of Trial Advocacy Fees in cases that settle at the Court door.
Wynne v Miller Foundations – on the recoverability of VAT on the obtaining of medical records under the new rules.
In addition to complex cases setting out the extent of the new costs rules, he undertakes regular detailed assessment work and costs budgeting.
Professional memberships:
Personal Injury Bar Association
Qualifications & awards:
LLB (Hons) Warwick
Duke of Edinburgh Entrance Scholarship (Inner Temple)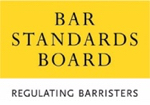 Darren Lewis is regulated by the Bar Standards Board (BSB) and holds a current practising certificate. If you are not satisfied with the service provided, please read
here
.