Darren is an excellent advocate. He responds promptly to written instructions and is well organised. In court, he has a calm but effective approach. He is able to adapt the degree of intensity required on any given case. He communicates well with clients and in my own experience has a proven successful track record at trial."
LEGAL 500, 2021
PERSONAL INJURY
Darren has over 17 years' experience specialising in personal injury matters, and is a leading junior on civil fraud, fundamental dishonesty, S57 defences as well as committal for contempt of court. He has extensive expertise in strategy, tactics and risks defending dishonest claims from their inception to stike out/dismissal and even committal for contempt of court. He has lectured extensively on all aspects of civil fraud for defendants.
Some exemplar cases include:
Johnson v Jeakins Weir – before HHJ Murdoch. A case in which the claimant claimed he had initially lied about the locus accident "not to cause trouble" but later claimed it was on a building site controlled by the defendant. After cross examination there was evidence that some dangers were created by a subcontractor that the claimant worked for (who were not joined by the claimant and very confused evidence on mechanism). The court found the claimant and subcontractor's director had colluded to present a false story to the court. Claim dismissed. QOWCS disapplied and the claimant paid the defendant's costs.
Kabil v Walsall Council – before HHJ Gregory.  After extensive cross examination the Judge found the claimant to be "… a deeply unsatisfactory witness who, in my judgment, was quite prepared to make something up on the spur of the moment if it suited his case." Claim dismissed. QOWCS disapplied and the claimant paid the defendant's costs. Walsall went on to secure a committal for contempt of court with a 6 month prison sentence.
Plymouth City Council v Jones – A committal for contempt of court for a woman who had both lied in legal proceedings by falsifying emails offering her ad hoc work in order to vastly inflate her loss of earnings claim. She had previously lied to the Council in terms of her housing benefits claim and already been punished for that. She was committed for contempt of court with a 6 month prison sentence suspended for 2 years.
Darren is one of the leading personal injury costs barristers in the South West, and ranked in tier 1 by The Legal 500. He has appeared in some of the leading cases following the recent rule changes arising from Jackson, QOCS and fixed fees.
Some exemplar cases include:
Casseldine v The Diocese of Llandaff Board for Social Responsibility (a charity) before the Regional Costs Judge Phillips in Cardiff – for some time the "leading" case on QOCS protections where a pre Jackson CFA is terminated before proceedings are issued and a post Jackson CFA is entered in to. (Overturned by the Court of Appeal in Catalano v Espley-Tyas Development Group Ltd [2017] EWCA Civ 1132)
Bruno Manuel Dos Santos Mendes v Hochtief Construction (UK) Limited (2016) EWHC 976 (QB) against Nicholas Bacon QC in the High Court – On the recoverability of Trial Advocacy Fees in cases that settle at the Court door.
Wynne v Miller Foundations – on the recoverability of VAT on the obtaining of medical records under the new rules.
He has extensive experience in industrial disease litigation and employers' liability, with an emphasis on emerging fields such as non-freezing cold injury claims and MoD claims as well as NIHL, asbestosis and upper limb disorders. His clients range from heavy industries, for example Tata Steel, to public services.
He works in all aspects of local authority liability ranging from highways, employers and occupiers liability, to very sensitive claims arising from secure units, specialist schools and respite centres. He has a loyal following among local authorities ranging from Walsall MBC in the West Midlands to Cornwall County Council in the South West. He also represents owners of privatised housing estates, housing associations and arm's-length management organisations.
Darren has specialist knowledge and is frequently instructed concerning accidents abroad, Rome II, jurisdictional disputes and choice of law. In addition he represents both claimants and defendants in Athens and Montreal Convention cases, and in Admiralty and aviation personal injury matters.
Professional memberships:
Personal Injury Bar Association
Qualifications & awards:
LLB (Hons) Warwick
Duke of Edinburgh Entrance Scholarship (Inner Temple)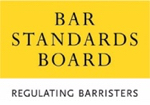 Darren Lewis is regulated by the Bar Standards Board (BSB) and holds a current practising certificate. If you are not satisfied with the service provided, please read
here
.