A great trial advocate."
LEGAL 500, 2020
PERSONAL INJURY
Darren works in all aspects of public liability. In highways cases he has a loyal following among local authorities ranging from Walsall MBC in the West Midlands to Cornwall County Council in the South West. In occupier's liability he represents privatised estate owners, charities, housing associations and arm's-length management organisations.
He has particular experience in cases involving injuries due to snow and ice, as well as claims arising from agricultural/rural settings.
Given his regular instruction on behalf of privatised housing estate operators he frequently deals with arguments concerning the interpretation of complex transfers of land and assets, public rights of way, and liability arising out of an alleged failure to maintain.
Recent work includes:
Yew v Gloucestershire County Council LTL 16/7/2014 A S41A – snow and ice case where the Court held that it was reasonable to have a policy of not gritting pavements in a small town when road traffic routes across a vast rural county were by necessity prioritised.
Eustace v Worcestershire – there was no liability for repairing a defective highway and not installing drainage channels where rainwater had previously carved out drainage streams.
Professional memberships:
Personal Injury Bar Association
Qualifications & awards:
LLB (Hons) Warwick
Duke of Edinburgh Entrance Scholarship (Inner Temple)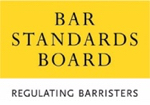 Darren Lewis is regulated by the Bar Standards Board (BSB) and holds a current practising certificate. If you are not satisfied with the service provided, please read
here
.