Joss is a very effective advocate. He provides sound advice."
Legal 500, 2022
Chancery, Probate & Tax
Joss has a varied commercial and chancery practice spanning commercial/contractual disputes, real estate litigation, and wills & trusts matters.
Recent cases where he has appeared as sole counsel include:
A multi-track trial concerning a claim for a resulting and/or constructive trust over a £1m property.
A reported High Court decision concerning the ability of company directors to obtain a limitation direction and the scope for awarding a non-party costs order.
Three-day trial in the Birmingham Technology and Construction Court.
Joss has particular experience of partnership disputes, cases which include a Court of Protection element, and claims under the Inheritance (Provision for Family and Dependants) Act 1975. He frequently appears in fast-track and multi-track matters in the County Court, the High Court and the First-Tier Tribunal (Property Chamber).
Professional memberships:
Qualifications & awards:
BA Hons, Philosophy and Theology, Jesus College, University of Oxford.
Lord Denning Scholarship, Lincoln's Inn
Lord Haldane Scholarship, Lincoln's Inn
Hardwicke Entrance Award, Lincoln's Inn
Sankey Scholarship, Jesus College, University of Oxford.
Additional information:
Prior to pupillage Joss worked variously as a teacher in Moscow; a chef in a double Michelin-starred restaurant; and as a paralegal for OSG solicitors, where he worked exclusively on First Subsea Ltd v Balltec Ltd & Ors [2014] EWHC 866 (Ch). This landmark case was the subject of a 25-day trial in the High Court and involved allegations of breach of fiduciary duty, conspiracy to injure by unlawful means and patent infringement.
Joss grew up in the Lake District and enjoys hiking, cooking and going to the theatre. He is a keen squash player, an enthusiastic cricketer, and an adequate tennis player. He occasionally goes running out of a sense of obligation rather than any real enjoyment.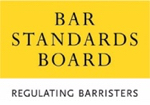 Joss Knight is regulated by the Bar Standards Board (BSB) and holds a current practising certificate. If you are not satisfied with the service provided, please read
here
.