Very thorough and commercially minded."
Legal 500, 2021
Professional Negligence
Joss has acted in a wide variety of professional negligence disputes including claims against solicitors, architects, builders, contract administrators, approved inspectors, valuers, and surveyors.
His current solicitors' negligence caseload includes:
Acting for the claimant in a seven-figure claim against a solicitors' firm arising out of the negligent drafting of a Share Purchase Agreement.
A claim under the principle laid down by the House of Lords in White v Jones on behalf of a beneficiary against solicitors engaged by the deceased testator to provide will writing services. The will was drafted and executed negligently and has subsequently been deemed invalid such that the estate was distributed according to the rules of intestacy.
Joss was secondment at RPC LLP, specialising exclusively in construction negligence and claims against solicitors.
Professional memberships:
Qualifications & awards:
BA Hons, Philosophy and Theology, Jesus College, University of Oxford.
Lord Denning Scholarship, Lincoln's Inn
Lord Haldane Scholarship, Lincoln's Inn
Hardwicke Entrance Award, Lincoln's Inn
Sankey Scholarship, Jesus College, University of Oxford
Additional information:
Prior to pupillage Joss worked variously as a teacher in Moscow; a chef in a double Michelin-starred restaurant; and as a paralegal for OSG solicitors, where he worked exclusively on First Subsea Ltd v Balltec Ltd & Ors [2014] EWHC 866 (Ch). This landmark case was the subject of a 25-day trial in the High Court and involved allegations of breach of fiduciary duty, conspiracy to injure by unlawful means and patent infringement.
Joss grew up in the Lake District and enjoys hiking, cooking and going to the theatre. He is a keen squash player, an enthusiastic cricketer, and an adequate tennis player. He occasionally goes running out of a sense of obligation rather than any real enjoyment.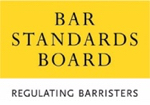 Joss Knight is regulated by the Bar Standards Board (BSB) and holds a current practising certificate. If you are not satisfied with the service provided, please read
here
.